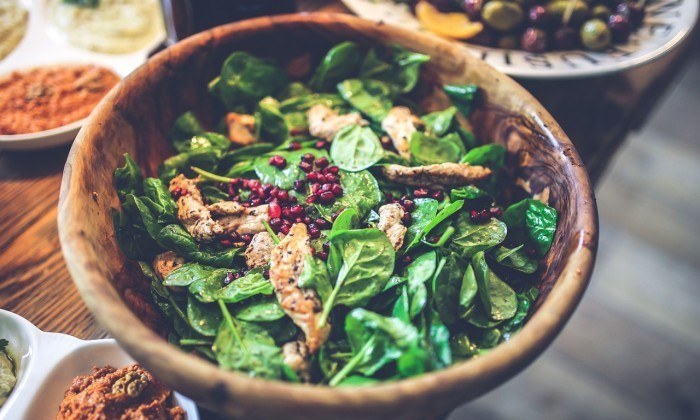 REMEMBER: This is the ULTIMATE Guide to Atkins Diet! INCLUDED: 4 Phases, Tasty Recipes and Useful Mobile Apps & Tools! These Tips Helped Over 12, 000 Readers!
The Atkins diet is a revolutionary weight loss program that many have benefited from and were able to lose large amounts of body mass by making changes in their food intake.
The premise behind this meal plan is to transform your body from a carb burning to a fat burning machine and help people to shed pounds with a controlled low-carbohydrate, low-sugar and high protein meal plan.
Its phased approach means that you don't just get skinnier but you also make significant lifestyle changes to keep your lost weight off for good.
Dr. Robert C. Atkins – Its Inventor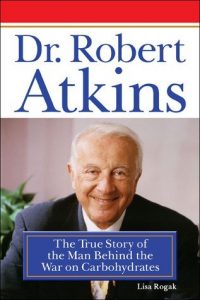 Dr. Robert Atkins was the key developer of this diet. He was both a physician and cardiologist and became concerned as he saw his patients and the general population becoming increasingly obese.
During his early years working as a doctor he also had gained considerable amount of body size due to poor eating habits. He began researching and reading studies on nutrition and losing pounds.
He researched many materials available regarding proper dietary methods and changed what he ate to include primarily fats and proteins and very low amounts of carbohydrate and sugars. As a result he was able to lose the weight he had gained.
When he saw how successful his nutritional plan was he started coaching his patients to follow the same methods. These patients were also successful and the new popular method of getting skinnier was born.
What Is The Atkins Diet?
http://www.youtube.com/watch?v=PA6-euhTBWg
Following this way of eating is fairly simple and does not requires hours of working out in the gym to be successful. (Note-there are still health benefits to cardio workout and exercise is still encouraged.)
The diet focuses on controlling the overall amount of carbohydrates that you consume. It is composed from four stages beginning with an initial kick start phase through life maintenance. Each one of these helps you to adjust your dietary habits to the specific requirements of your body and metabolism.
Phase One – Kick Start
Firstly, there is the kick start phase. Its main goal is exactly as the name implies; to re ignite your metabolism. The menu during this stage includes a combination of:
Nuts
Seeds
Vegetables
Proteins
Healthy Fats
Cheeses
Most people that begin with this diet see a large amount of weight loss very early on which will help you to make it to the next phase. The overall goal of this one is to begin to shift your metabolism so that your body starts burning fats and does not rely on carbohydrates.
Please Note! Do not be afraid as in the next stages you will gradually add carbs back into your meal plan.
Phase Two – Balancing
The next phase is about balance. During stage two you begin to gradually add carbohydrates back to your diet looking for where your personal carbohydrate balance is.
This means the amount of carbs that you can consume and still continue to lose weight. New foods are added including:
Fruits – Strawberries, Blueberries & Melon
Cottage Cheese
Yogurts
Legumes
Tomato Juices
As the name suggests you need to carefully monitor your nutritional intake during this period and watch just how many carbs you can consume while still staying on the path to your dream body.
Phase Three – Pre-Maintenance
This one begins when you are close to your weight loss goal. While on this stage you begin to add:
Starchy Vegetables Like Potatoes
Beans
Whole Grains
The finish line of this stage is to find a healthy balance while you still continue towards your finish line.
Phase Four – Lifetime Maintenance
The ultimate goal of this diet is to assist you to make nutritional changes to help you reach your desired weight and size while eating a balanced diet.
The final stage is meant to be a permanent change in the way you eat so that you can maintain a constant, healthy body size.
During the last one you can experiment with all types of foods to find what you can eat while not gaining pounds.
Pros & Cons Of Atkins Way Of Eating
There are both advantages and disadvantages to following this one.
High On Protein – The first advantage is that high proteins leaves your body slower than carbs or fats, this makes it easier to stay on and follow this nutritional plan because you do not feel as hungry in between meals.
Fast Results – A second advantage is that there is very quick loss of pounds early on making you see results really fast and motivating you to continue with this way of life.
[Read This: 5 Best BMI Calculators You Will Want To Use]
There are drawbacks though.
Unhealthy Fats – When you are ingesting primarily proteins you must make sure that they are good quality and not introducing fats that have other health risks.
Lack Of Glucose – A second issue is that carbohydrates supply glucose to your organism which is power for the brain and other organs. If glucose is not available then the body steals these nutrients from other sources which can be detrimental to overall health.
Books & Great Resources On This Issue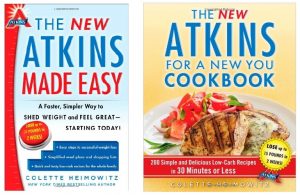 There are many publications on this topic but a few of these stand out from the crowd.
The first one is "The New Atkins Made Easy:  A Faster, Simpler Way to Shed Weight And Feel Great – Starting Today!" by Colette Heimowitz.  Ms. Heimowitz has outlined a streamlined version of this diet in her book that helps you to lose pounds while you balance your daily food intake to include carbs and maintain a healthy body size. It clearly outlines how to progress through each of its four phases and provides various shopping lists.
Another popular book for followers of this lifestyle is "The New Atkins For a New You Cookbook" also by Colette Heimowitz. This is a great partner resource for the former publication as it provides over 200 recipes that follow this meal plan.
Tasty Recipes
Many diets fail because the food is bland and tasteless, but the opposite is true in this case. There are literally thousands of tasty recipes available to make the Atkins way of life a culinary journey of tastes.
[Also Check Out: Will The Venus Factor System By John Barban Work For You?]
Take for example these:
No. 1: Chicken Pot Pie
Ingredients – To make this meaty pie you will need following stuff: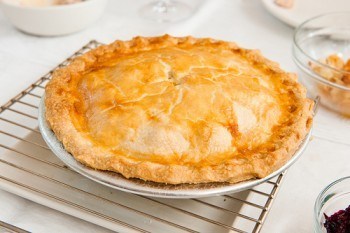 8 Servings Of The Atkins Cuisine Pie Crusts
Cubed Chicken Breast Pieces
Chicken Broth
Onion
Carrot
Celery
Fennel Seeds
Heavy Cream
"Thick-It-Up"
Parsley
Procedure:
Begin by turning on the oven and setting it to 350 degrees Fahrenheit.
Take 1 & 1/2 lbs of the chick, 2/3 cups of broth, 1/2 cup of chopped onion, 1/2 cup of chopped carrot, 1/2 cup chopped celery and 1/2 tsp. of fennel seeds and place in a medium sauce-pot.
Bring the mixture to a boil then reduce the heat and simmer for 15 minutes.
When the chicken is fully cooked and the vegetables are soft to the touch then strain the stock into a small saucepan.
Mix in the cream and bring the mixture to a boil, stir in the thickener, cook another 2 minutes.
Pour the sauce on the chicken and vegetables in a 9 in pan.
Put the dough on top and press the edges with a fork. Cook for 25 to 30 minutes.
(Source: http://www.atkins.com/Recipes/Chicken-Pot-Pie.aspx)
These Are The MOST POPULAR Tips:
No. 2: Smoothie
There are even quick tasty smoothies if you want something to satisfy your sweet tooth.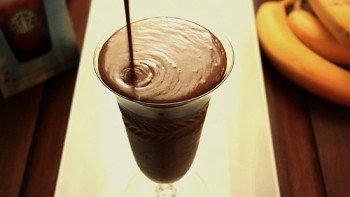 Ingredients – This recipe will use:
Heavy Cream
Water
Sugar Free Chocolate Syrup
Cocoa Powder
Vanilla
Procedure:
To make the smoothie use a medium sauce pan and combine 1 cup cream, ½ cup syrup, and 3 tbsp. cocoa powder.
Simmer until everything dissolves.
Pour entire concoction into a pan and allow to freeze.
After about 3 hours break up the mixture and blend in a food processor until slushy.
Pour, serve and enjoy!
(Source: http://www.atkins.com/Recipes/Chocolate-Mudslide.aspx)
Useful Mobile Apps & Tools
There are several applications for low-carb lifestyle available for your disposal.
[Recommended For You: Top 15 Fat Burning Foods You Need To Know]
Mobile Helper – The first one is a free Atkins diet app that can be downloaded from this site:  http://www.atkins.com/Free-Tools/Mobile-App.aspx .
Carb Counter – The second one is particularly helpful as you enter the maintenance and balancing phases. This is a carb counter which aids you to determine the amount of carbohydrates you are consuming on your way to finding the ideal balance for your way of life:  http://www.atkins.com/Program/Carb-Counter.aspx .
Meal Planner – Last but not least there is a meal planning application that will show you how to select and prepare tasty dishes that stay within the boundaries of this special menu. It can be downloaded at the following link:  http://www.atkins.com/Free-Tools/Phase-1—Made-Easy.aspx .
The tools and resources are available to set you on the path to success in meeting your weight loss goals while using this method. No matter how much of it you have to lose the Atkins Diet can help you with this and change your eating habits so that you will maintain a healthy body size throughout the rest of your life.