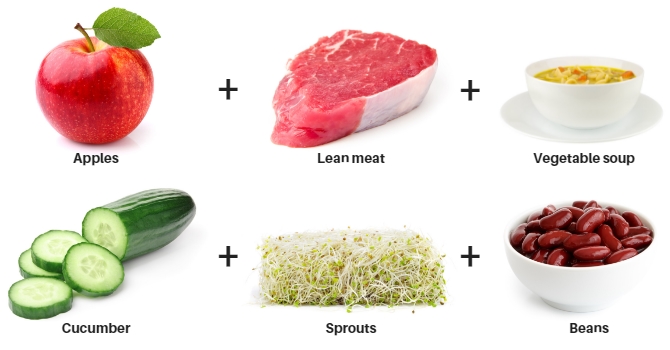 DRINK:
Have at least 8-12 glasses of water per day
EAT PREFERABLY:
Apples, sprouts, cucumber, GM vegetable soup, lean meat (chicken breast, pork loin, beef tenderloin or fish)
DON´T EAT:
Tomatoes, anything else
DAY #6 = NO TOMATO PHASE
You are almost done now! The day six is very similar to the day five. You are focusing on protein-rich food. However, you need to avoid eating tomatoes.
Your meals will be based on lean meat. You can choose from the following:
Chicken breast
Pork loin
Beef tenderloin
Fish
My recommendation for breakfast is a meal that is rich in fiber (preferably boiled legumes). For a lunch, you could have a cup of vegetables of your choice with a portion of meat. For a dinner, you can have the special GM soup (just do not use tomatoes this time) with a vegetable salad.