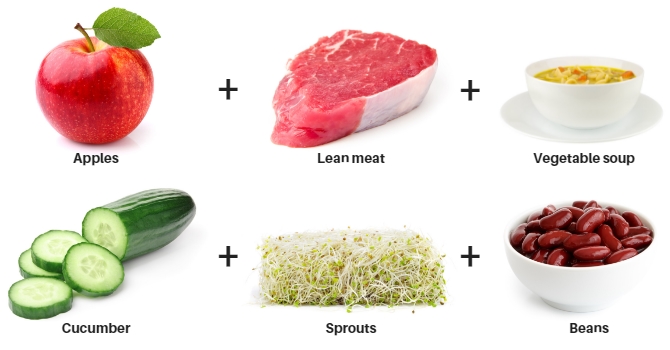 DRINK:
Have at least 8-12 glasses of water per day
EAT PREFERABLY:
Apples, sprouts, cucumber, GM vegetable soup, lean meat (chicken breast, pork loin, beef tenderloin or fish)
DON´T EAT:
Tomatoes, anything else
DAY #6 = NO TOMATO PHASE
You are almost done now! The day six is very similar to the day five. You are focusing on protein-rich food. However, you need to avoid eating tomatoes.
Your meals will be based on lean meat. You can choose from the following:
Chicken breast
Pork loin
Beef tenderloin
Fish
My recommendation for breakfast is a meal that is rich in fiber (preferably boiled legumes). For a lunch, you could have a cup of vegetables of your choice with a portion of meat. For a dinner, you can have the special GM soup (just do not use tomatoes this time) with a vegetable salad.
Protein-based meals may lead to increased levels of uric acid within your body. That is why you need to increase your water intake on day six as well.
OUR TIPS TO GM DIET DAY #6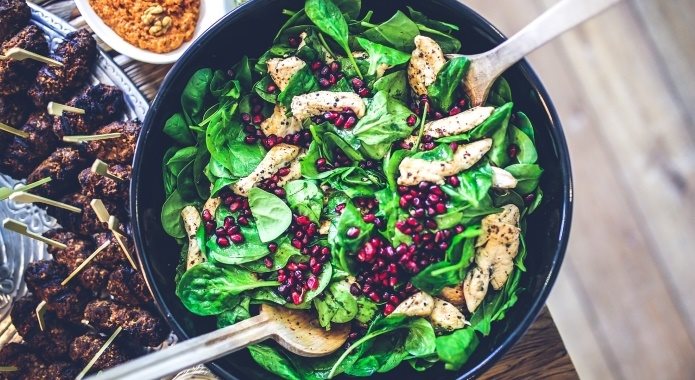 SECOND FEAST IN A ROW
Similarly as during the day #5, even on the sixth day you will have a feast as you are again allowed some protein in form of a lean beef meat. You can pair it with a lot of veggies as well, but you need to stay away from tomatoes.
GO FOR SMALLER PORTIONS
When preparing your meals, rather go for smaller portions of beef as large portions could make your appetite worse and your food cravings may become too intense.
DRINK A LOT OF WATER
As you will be ingesting an animal-based protein, your body will produce a lot of uric acids. To combat this, you should increase your water intake significantly. A proper hydration will help your body to expel this acid easily.
BOOST YOUR METABOLISM
Because both bananas and milk will give you a lot of energy, my advice is to use it to improve your metabolism. Try some basic exercises but pay attention not to injure yourself.
Just keep in mind that on a low calories diet, you may feel fatigue and weakness. If you are dizzy, just avoid exercising altogether.
GM DIET DAY #6 & EXERCISES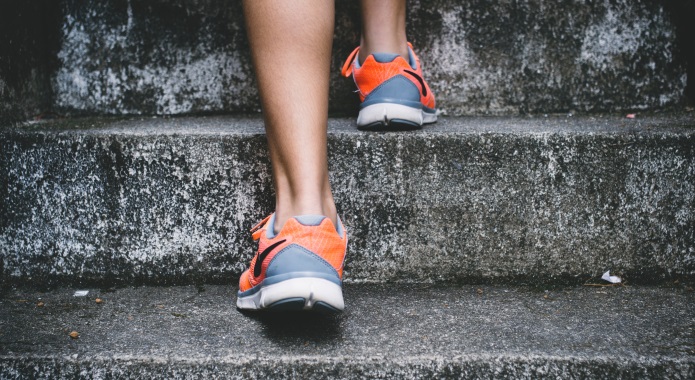 With regards to exercising, conditions are almost the same as during the day #5. Although exercising during GM diet is not recommended in general (you may feel nausea, fatigue, and dizziness), on day #6 your body gets a lot of protein.
That is why you may feel a bigger surge of energy so you could try to either begin or end your day with a mild exercise.
However, I do not recommend to do anything more intense than a light stretching, spot jogging, and basic Yoga poses. If you feel like you have the strength to do more, then go for a short run or walk up some stairs.
Just keep in mind that exercising is not recommended as you may easily injure yourself due to lack of nutrients while following this restriction diet.
Don't do heavy weight workouts. Since you're following a low-calorie (low-protein) diet, you won't be having enough strength/stamina to do heavy workouts. Instead, perform simple Yoga poses while on the GM Diet program.