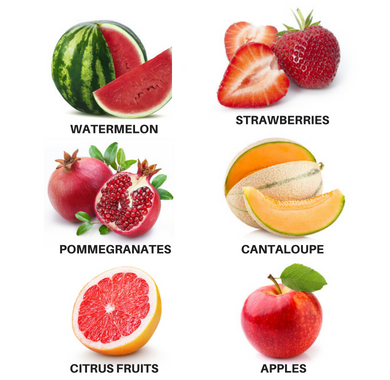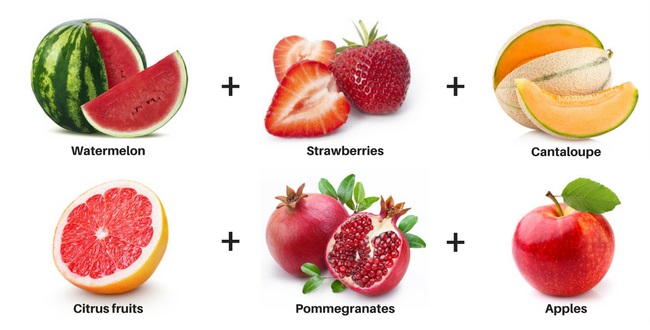 DRINK:
Have at least 8-12 glasses of water per day
EAT PREFERABLY:
Watermelon/melons, cantaloupe, lime, lemon, kiwi, oranges, apples, blueberries, raspberries, papaya, strawberries & other fruits with low / medium sugar levels
DON´T EAT:
Bananas, cherries, grapes, figs, litchi, mango, pomegranate, tangerines, dried fruits & other fruits with high sugar levels (also avoid oils, and fruit juices at all costs)
DAY #1 = DETOX & ADJUSTMENT PHASE
On day one, also known as adjustment day, you should focus on getting down the basics. Being the first day, you are required to eat only fruits all day long. Any fruit will do except banana or any other fruit that is high in sugar, starch or potassium (such as grape, lichi or mango).
You are encouraged to eat watermelon or cantaloupe in plenty for its hydrating effect.
The best part?
There are no specifications in quantity and frequency of your meals. You can easily eat pure fruits even 20 or more times a day to make you feel full. You need to drink at least half a gallon of water (around 2 liters) a day.
Just remember this day is the fruits only day to increase your daily intake of antioxidants and vitamins and flush your body of toxins.