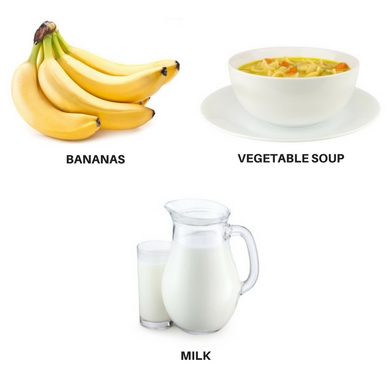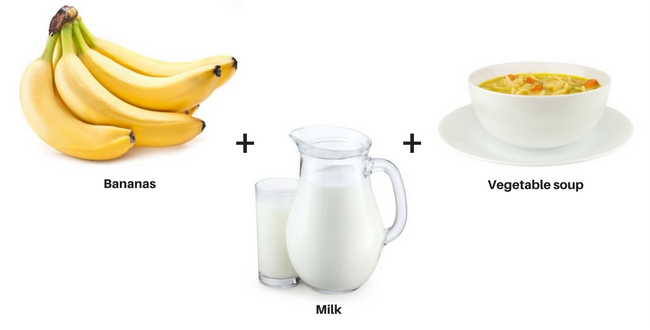 DRINK:
Have at least 8-12 glasses of water per day
EAT PREFERABLY:
Bananas (up to 8-10), milk (4 glasses) & GM special vegetable soup (1-2 bowls)
DON´T EAT:
Anything else
DAY #4 = MINERAL REPLENISHING PHASE
Finally, on the day four, you are allowed to eat that forbidden fruit – the banana. Actually, you can have up to 6 large ones or 8 medium sized. You will combine it with four glasses of milk distributed throughout your day.
All those bananas and milk are ideal for replenishing crucial minerals (such as calcium or potassium) and energy levels.
To make combating food cravings easier for you, you are allowed to have a bowl of GM vegetable soup (ideally for lunch). If you feel like you can not make it without food, you can have one even for a dinner.
Also, do not forget to drink a lot (8-12 glasses) of water. It is crucial for this diet to work to always keep yourself well hydrated.