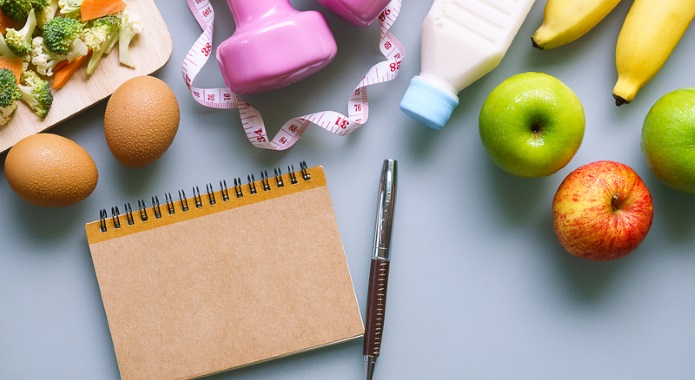 Given a chance to lose 10 pounds in just a week, wouldn't you run after it? Think about it again – the best thing ever, right? Is it the healthy way to lose weight? I don't think so.
Rapid weight loss involves loss of water, fat mass, and muscle mass.
In the fast weight loss process, you lose the water stored in muscles hence the rapid success. Unfortunately, once you are off this diet, you will gain back most, if not all or more than your initial weight.
This rapid weight loss is a kind of crash diet called the military diet. It is a low-calorie diet plan which you can choose to follow through a few days every week to lose weight quickly.
To pull off this diet plan, you need a soldier's discipline.
SIDE EFFECTS & CONS OF MILITARY DIET
1. HUNGER PANGS
2. MISSING SUPERFOODS
3. FASTING THAT LONG IS UNSAFE
4. WATER WEIGHT LOSS
5. NO LONG-TERM PLAN
6. CAUSES HEADACHES
7. MAY CAUSE STARVATION RESPONSE
8. CORTISOL WILL SKYROCKET
9. HIGHER RISK OF HAIR LOSS
10. EXPERTS ADVISE AGAINST IT
BENEFITS & PROS OF MILITARY DIET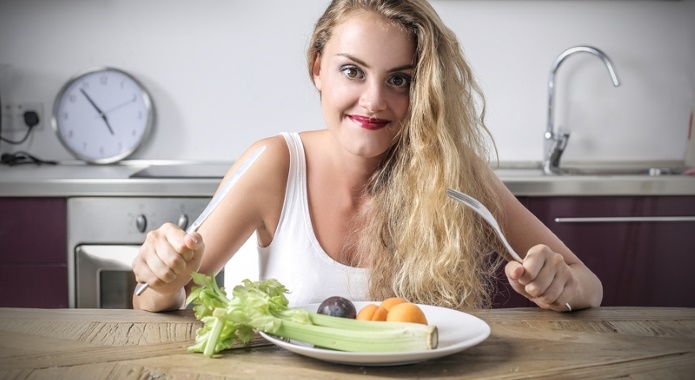 1. POSSIBLE WEIGHT LOSS
Looking at the numbers and the experiences of those who've tried this diet, it works. Even though it is limiting in terms of the number of nutrients in the diet, the number of calories you eat is less than what you need.
This is because any active adult will need between 2000 and 2600 calories for healthy weight yet you only get 1500 calories from the military diet.
Keep in mind that this isn't a healthy way of losing weight and that weight loss is not equal to fat loss. For healthy approach to losing weight, check out this great article here: How to Lose Weight Fast: 3 Simple Steps, Based on Science
2. SERVINGS OF FRUITS & VEGETABLES
There is room for improvement, but military diet includes servings of fruits and veggies. These give you essential nutrients, vitamins, and minerals. However, do not think that this is a balanced, vitamin-packed diet. Not at all.
Make sure you include vegetables & fruits from the articles below after you are done with the military diet: The 14 Healthiest Vegetables on Earth & The 20 Healthiest Fruits on the Planet
3. DIETING FOR JUST THREE DAYS
Its only three days at a time making it more manageable compared to other diet plans. Even if you will be on a strict restriction diet, the idea that this "starvation" will last for only three days (and not a day more) is a highly motivating factor.
4. INEXPENSIVE
Unlike other diet plans, it doesn't cost anything, and you don't have to join a support group, buy supplements or special foods. Also, the foods on this diet plan are easy to prepare.
This way, you are actually saving your money as your daily allowed food costs just a small portion of 3 regular meals.
5. CUTTING DOWN ON CALORIES
The unexpected benefits of cutting calories include better sleep, a boost in your mood and enhancement of your sex life. Not only that, you can experience a weight loss and potential fat loss if maintained for a longer period of time.
Here is a page where you can find how many calories you should be eating to lose weight naturally and in a healthy way: How Many Calories Should You Eat Per Day to Lose Weight?
6. MAKES IT EASY TO DIET IN FUTURE
If you are doing the military diet once, you will learn a few things about your lifestyle and what foods you need to stay away from. This is because you are only allowed to drink water, tea and black coffee with no sugar or cream.
Not only that, you will get used to basic rules of restriction diets, as well as your stomach will get used to smaller portions of your meals hence making your future dieting efforts much easier.
7. YOU DON'T HAVE TO EXERCISE
Though exercise facilitates weight loss, under a military diet, you won't need any HIIT or cardio exercises. All you can do (if you find enough strength) is to do some light stretching, spot jogging or basic Yoga poses.
As you can see, these are some advantages and benefits of the 3-day military diet.
THE THREE DAY MEAL PLAN
DAY #1
BREAKFAST:
1 Slice toast, ½ grapefruit, 2 tablespoons peanut butter & 1 cup coffee or tea (with caffeine)
LUNCH:
½ Cup tuna, 1 slice toast & 1 cup coffee or tea (with caffeine)
DINNER:
3 Ounces of any meat, ½ banana, 1 cup green bean, 1 small apple & 1 cup vanilla ice cream
DAY #2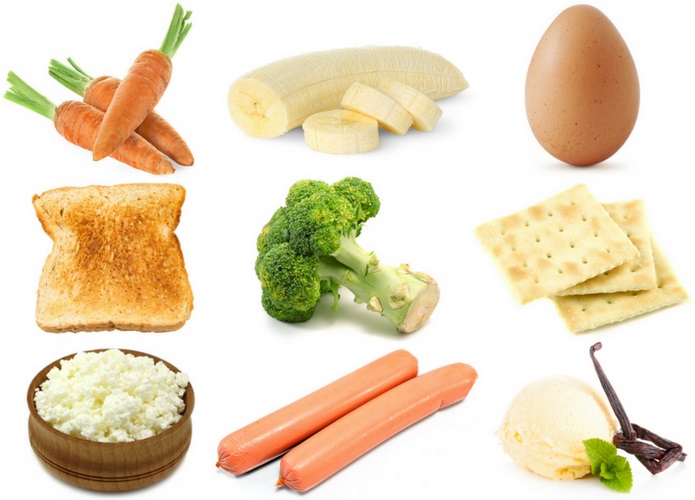 BREAKFAST:
1 Egg, 1 slice toast & ½ banana
LUNCH:
1 Cup cottage cheese, 5 saltine crackers & 1 hard-boiled egg
DINNER:
2 Hot dogs (without bun) ½ cup carrots, 1 cup broccoli, ½ banana & ½ cup vanilla ice cream
DAY #3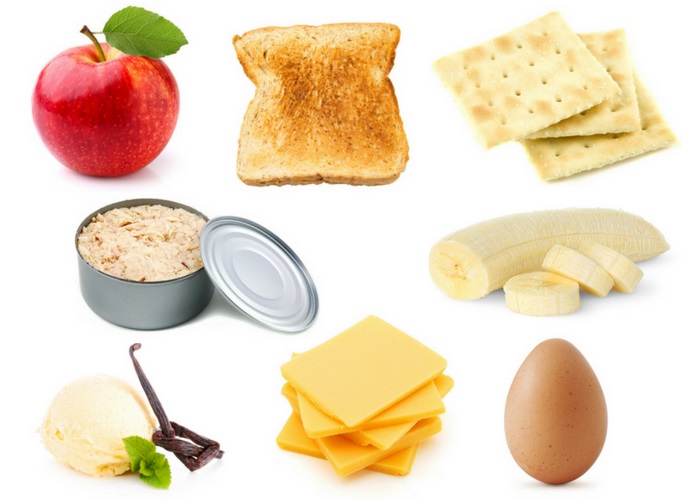 BREAKFAST:
1 Small apple, 1 slice (1 ounce) cheddar cheese & 5 saltine crackers
LUNCH:
1 Hard-boiled egg & 1 slice toast
DINNER:
1 Cup tuna, ½ banana & 1 cup vanilla ice cream
To lose the 10 pounds, you can't follow it through for more than three days, and you cannot stray from the regime. You need to exercise a high level of restraint to pull off this diet plan. The military diet plan comprises of a stepwise food and fluid guide that provides between 860 and 1150 calories daily.
The numbers depend on the number of calories you need to lose one pound of fat.
This comes down to about 3500 calories to lose 1 pound of fat. By eating less than you are burning, your body will target fats first. This makes the military diet a form of fasting. This intermittent fasting regime has three days of controlled caloric intake and four days off.
But, there is a strict list of approved food on the list and no snacking.
The off-days are also tough. You also need to exercise during this time, and your calorie intake is a maximum of 1500. As a result, you will lose weight. But, is it safe or healthy?
FEEDBACK FROM 3RD PARTIES
FEEDBACK FROM 3RD PARTIES
COUPLES CHALLENGE: BEFORE & AFTER RESULTS
3 DAY CHALLENGE – BEFORE & AFTER RESULTS
https://www.youtube.com/watch?v=a2QCZTCwN2o
EXTRA TIPS FOR A SUCCESSFUL FINISH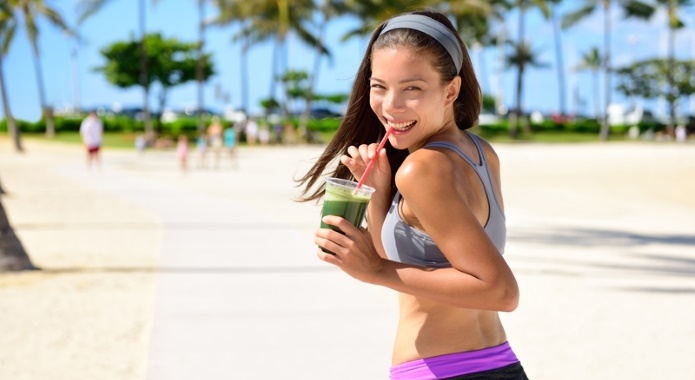 Some people struggle the first time they try the Military Diet. They might feel hungrier than expected, forget to buy certain ingredients or have a hard time committing the whole way through. These five tips will help ensure you get the most out of the Military Diet on your first try. The fourth tip is one of the most important.
DRINK LOTS OF WATER
(TIP #1)
Drinking water not only keeps you hydrated, but it is also an excellent way to keep your appetite at bay. Make sure you drink lots of water in the morning and throughout the day, so you feel less hungry when it's time to eat.
BUY EVERYTHING IN ADVANCE
(TIP #2)
Planning ahead is a great way to succeed on the Military Diet. We all know the dangers of grocery shopping while hungry, so plan your meals and buy all your groceries ahead of time. That way, everything you need will be close by, and you won't be tempted by other food that will hinder your success.
WORKOUT IN THE MORNING
(TIP #3)
Your metabolism is highest in the morning, so working out before breakfast is a great way to take advantage of that. Mild exercise will only enhance the results of the Military Diet and is a great way to get you pumped for the day. Just keep in mind that you will be exercising on your own risk.
DIET WITH A FRIEND
(TIP #4)
It's easy to be tempted to cheat on the Military Diet, and doing it with a friend will really help you stay on track. Having someone hold you accountable will drive you to work for it, and sharing the experience as well as results will keep you both motivated.
TRACK YOUR PROGRESS
(TIP #5)
Make sure you take before and after measurements so you can have something tangible to demonstrate your progress. This includes keeping track of your calories, especially if you use some food item substitutes. Keeping a log of both your calorie intake and weight loss will keep you on track and highlight your success.
Following all five tips presented above will highly increase your chance of dieting with success. Do you still have questions? Then have a look at our FAQ section below.