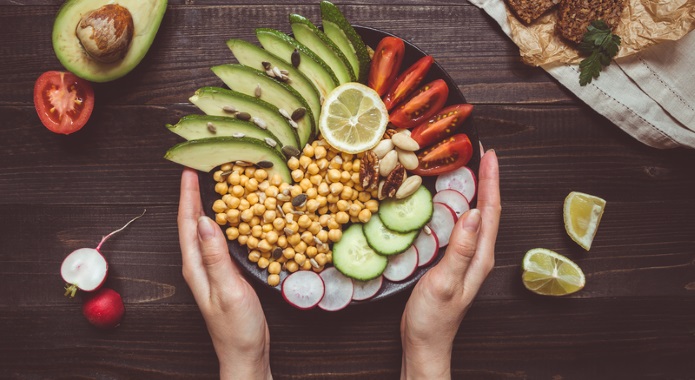 Do you want to lose 10 pounds in three days without exercising vigorously? You may want to try out the three-day military diet with meal plans that suit both vegetarians and vegans.
For those who want to shed the extra weight faster, an intensive workout routine for the three days will do just the trick. If you're not a vegetarian or vegan, there is an alternative plan with animal products that are just as effective.
We will mention those later in the article.
The military diet first started out including tuna, eggs, and meat. That is probably what you'd get if you were in the military. However, the two later groups felt left out and wanted a low-calorie diet plan.
Whatever path you take, the results ought to be the same – extreme weight loss.
Whether it's a week to your wedding and the dress doesn't fit, or the school reunion is around the corner, this diet plan will work for you. The purpose of the diet is to boost your metabolism to shed off weight fast.
VEGETARIAN & VEGAN 3-DAY DIET MEAL PLAN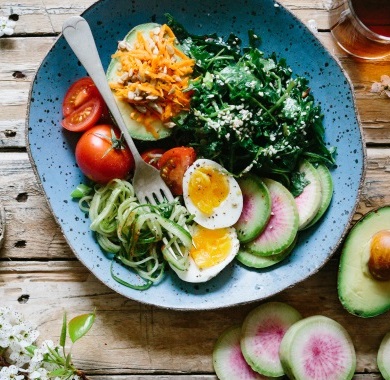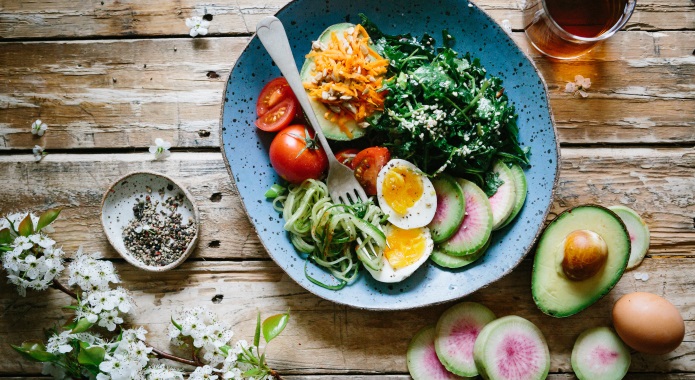 VEGETARIAN & VEGAN DAY #1
BREAKFAST #1
1 Slice of wheat bread
2 Tablespoons of peanut butter
½ Grapefruit
1 Cup of coffee or caffeinated tea
LUNCH #1
1 Slice of wheat bread
150 Grams of Tofu (no more than 300 calories)
½ Avocado or 2 tablespoons of hummus
1 Cup of coffee or caffeinated tea
DINNER #1
1 Cup of green beans
100 Grams of cooked beans (lentils, chickpeas or kidney beans)
1 Apple
½ Banana
1 Cup of vanilla ice cream (NOT VEGAN)
VEGAN & VEGETARIAN ALTERNATIVES
Replace all bread with 2 rice cakes, 1 tortilla, ½ cup of whole grain cereal, ½ teaspoon of flax seeds, ½ a high protein bar, or ¼ plain yogurt (NOT VEGAN).
Replace peanut butter with soy, pumpkin, cashew, sunflower seed or almond butter, bean dip or hummus.
Replace grapefruit with ½ teaspoon of baking soda in a glass of water.
Replace apples with dried apricots, grapes, peaches, zucchini, plums or pears.
Replace vanilla ice cream with vegan alternative ice cream.
VEGETARIAN & VEGAN DAY #2
BREAKFAST #2
½ Cup of baked beans
1 Slice of wheat bread toast
½ Banana
LUNCH #2
1 Cup of cheddar or cottage cheese (NOT VEGAN)
1 Cup (200ml) of almond, soy or hemp milk
½ Avocado
2 Tablespoons of hummus
5 Saltine crackers
DINNER #2
1 Cup of broccoli
2 Veggie, soy or tofu dogs (without buns)
½ Cup of vanilla ice cream (NOT VEGAN)
½ Banana
½ Cup of carrots
VEGAN & VEGETARIAN ALTERNATIVES
Replace cheese with almonds (no more than 20 nuts).
Replace vanilla ice cream with vegan alternative ice cream.
VEGETARIAN & VEGAN DAY #3
BREAKFAST #3
1 Slice of cheddar cheese (NOT VEGAN)
5 Saltine crackers
1 Apple
LUNCH #3
100 Grams of cooked beans
1 Slice of wheat bread
DINNER #3
150 Grams of tofu, chickpeas, kidney peas or lentils
½ Banana
½ Cup of vanilla ice cream (NOT VEGAN)
VEGAN & VEGETARIAN ALTERNATIVES
Replace cheese with almonds (no more than 20 nuts).
Replace saltine crackers with ½ cup of quinoa/couscous.
Replace beans with 1 tablespoon of hummus and ½ an avocado.
Replace vanilla ice cream with vegan alternative ice cream.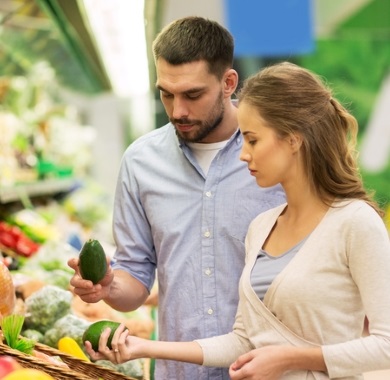 It's important to note that once you're done with the three-day military diet vegetarian or military vegan diet, it doesn't stop there. As you'd expect, going back to your normal diet will cause you to gain all the weight back.
That would defeat the purpose of doing the diet in the first place.
To maintain your new found weight, for the four days following the plan, take either the 1200 or 1500 calorie plan. You may be tempted to throw a welcome-back part on your plate, but overeating will only undo the results.
TIPS & TRICKS TO A SUCCESSFUL MILITARY DIET EXPERIENCE
Here are some of the basic tips we know that will help you through your 3-day diet experience:
Have all the ingredients you'll need in your refrigerator prior to starting the plan.
Stick to the meal plan- the name lets you know that it's strict.
Sticking to the plan means no snacking in between. Only eat three times a day.
Take 8-10 glasses of water daily, including before meals, to help flush out toxins from your body.
Avoid soft drink or alcohol during the diet.
Do not consume diet drinks or add artificial sweeteners to the beverages. Only use stevia if you wish.
Do the military diet plan with a buddy. You'll be able to motivate each other when the going gets ought.
Track your progress, that way, with every pound you lose you'll be motivated to stick to the plan. Before and after pictures are always delightful.
Men following this plan need an additional 100 calories a day.
Also, when you are personalizing your meal plan and substituting for items that suit your taste buds or what's available, make sure what you eat is the same calorie count as what you eliminate. You should also swap them for foods of a similar group.
There is, however, no reason to – think if it as simply three days of your entire lifespan. Grapefruit isn't too bad when you look at it that way if you're not a fan.
CONTINUE ON YOUR OWN RISK
Should you not be satisfied with the results or want to shed off more than 10 pounds, you can do the vegetarian military diet or the vegan military diet for seven days. Simply start again until the seventh day. Thereafter follow through with the four days recommended calorie plan.
REASONS WHY 3-DAY DIET WORKS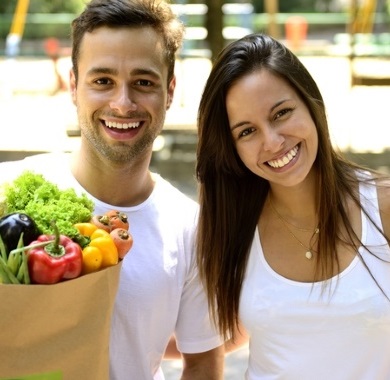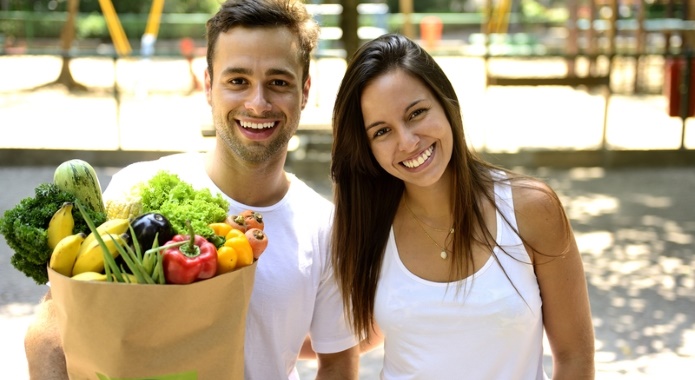 #1. THIS DIET IS RESTRICTIVE & LOW-CALORIES
The reason this plan should work is that it's a low-calorie plan. That means that your body, during the diet, will have to result in burning fat to sustain your body. As a result, you'll lose weight.
You may want to mentally prepare yourself for what your body may go through in those three days and the four days that follow after. In seven days, if you've lost an upward of 10 pounds, then it's something to be proud of.
A reality you should face is that you'll be hungry. You only do however need the willpower to hang on for those 72 hours.
#2. ADOPTS FORM OF INTERMITTENT FASTENING
The reason it also works is that it adopts an intermittent fasting version; you get to eat lower than 1000 calories. That is when you have periods where you don't eat before and after a certain time and then eating normally for the remainder of the time.
During the fasting period, insulin levels increase so that when you finally do eat, for the most part, nutrients get directed to liver cells and the muscles instead of the fat cells. It also promotes muscle growth and repair.
#3. IT IS HIGH IN PROTEIN, HEALTHY FATS, FIBER & CARBS
You may wonder why cheese and especially ice cream are on the menu. It contains calcium, an element that's linked to weight loss. It works by binding to fat cells which then pass through instead of getting digested.
WHY ARE VEGETARIAN & VEGAN VERSIONS SO POPULAR?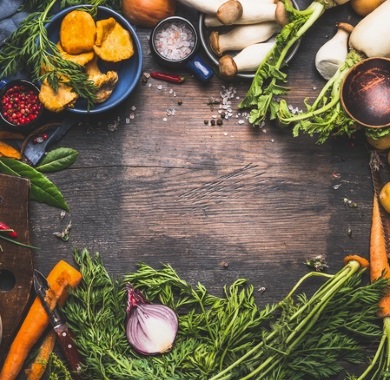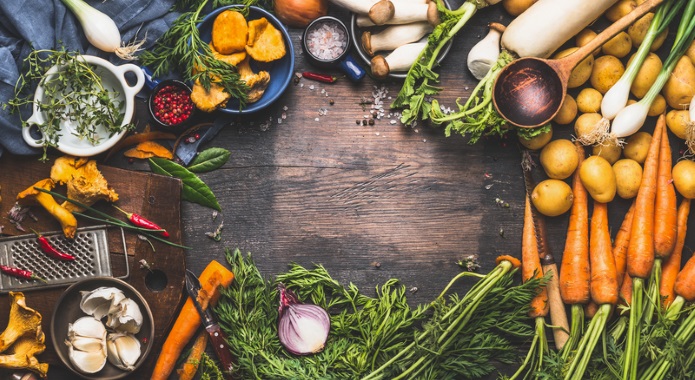 Apart from helping one lose quite a bit of weight, the vegetarian and vegan versions of military diet are liked for their simplicity. There is minimal preparation, and everything is likely already in your refrigerator or pantry.
You don't need a big list of ingredients or even a fancy approach to prepare it.
A lot of it is bite-and-go, perfect for those with busy lives. Another reason people watching their weight like it is because of how short it is. It only takes three days and another less intense four days to get the results we want.
Most of all, it's not expensive.
You don't need a long list of foods or supplements to get what you want or even buy a diet plan, recipes, and other fancy items to start the plan. An added bonus is you don't have to count calories.
If you're not keen on intensive exercises or haven't the time but need to lose weight, it is likely that you'll gravitate toward such a plan. For most of us, this is ideal especially if you need fast results.
OUR ADVICE
If you've never been able to stick to a diet plan, then the military diet might be a safe bet. However, those who prefer sustained weight loss and have time for it then this may not be the plan for you.
EXERCISE DURING MILITARY DIET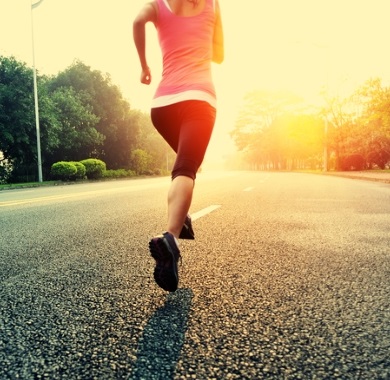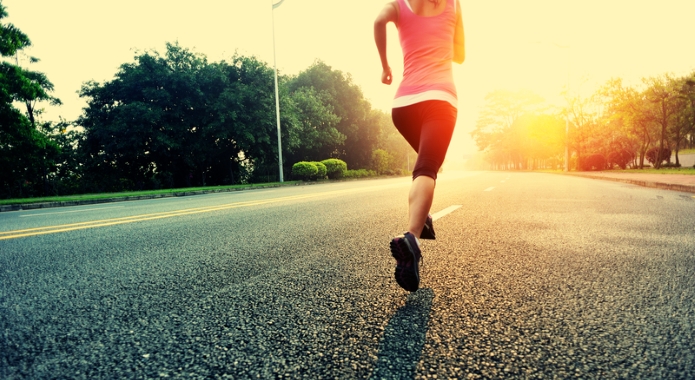 You don't have to exercise while following this plan but for enhanced fat loss, undertake light to moderate workouts. The fat stores will be used up because you're eating fewer calories than usual.
You can take a brisk walk for about 20-30 minutes daily for the period of the plan before eating. The alternative, ask your trainer for recommended exercises that won't leave you depleted of energy.
If you do already work out, you may want to decrease the intensity given you may feel a bit fatigued and low on energy. Just remember, with the vegetarian and vegan versions of this diet, you're well on your way to a leaner you.
BENEFITS OF MILITARY DIET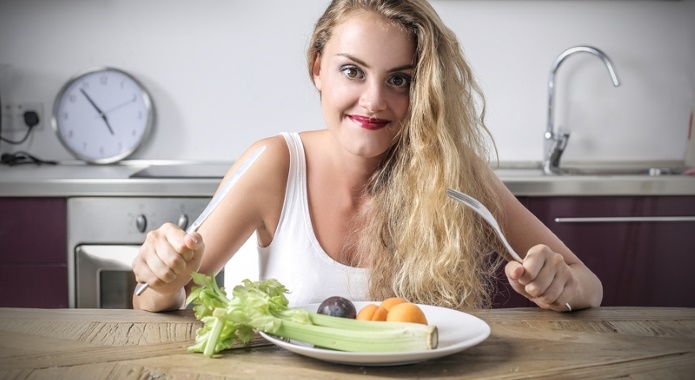 1. POSSIBLE WEIGHT LOSS
Looking at the numbers and the experiences of those who've tried this diet, it works. Even though it is limiting in terms of the number of nutrients in the diet, the number of calories you eat is less than what you need. Keep in mind that this isn't a healthy way of losing weight and that weight loss is not equal to fat loss.
2. SERVINGS OF FRUITS & VEGETABLES
There is room for improvement, but military diets include servings of fruits and veggies. These give you essential nutrients, vitamins, and minerals. However, do not think that this is a balanced, vitamin-packed diet. Not at all.
3. DIETING FOR JUST THREE DAYS
Its only three days at a time making it more manageable compared to other diet plans. Even if you will be on a strict restriction diet, the idea that this "starvation" will last for only three days (and not a day more) is a highly motivating factor.
4. INEXPENSIVE
Unlike other diet plans, it doesn't cost anything, and you don't have to join a support group, buy supplements or special foods. Also, foods on this diet plan are easy to prepare. This way, you are actually saving your money as your daily allowed food costs just a small portion of three regular meals.
5. CUTTING DOWN ON CALORIES
The unexpected benefits of cutting calories include better sleep, a boost in your mood and enhancement of your sex life. Not only that, you can experience a weight loss and potential fat loss if maintained for a longer period of time.
6. MAKES IT EASY TO DIET IN FUTURE
If you are doing the military diet once, you will learn a few things about your lifestyle and what you need to reduce intake of. This is because you are only allowed to drink water, tea and black coffee with no sugar or cream.
7. YOU DON'T HAVE TO EXERCISE
Though exercise facilitates weight loss, under a military diet, you won't need any HIIT or cardio exercises. All you can do (if you find enough strength) is to do some light stretching, spot jogging and basic Yoga poses.
As you can see, there are some advantages and benefits of the 3-day military diet.
SIDE-EFFECTS & CONS OF MILITARY DIET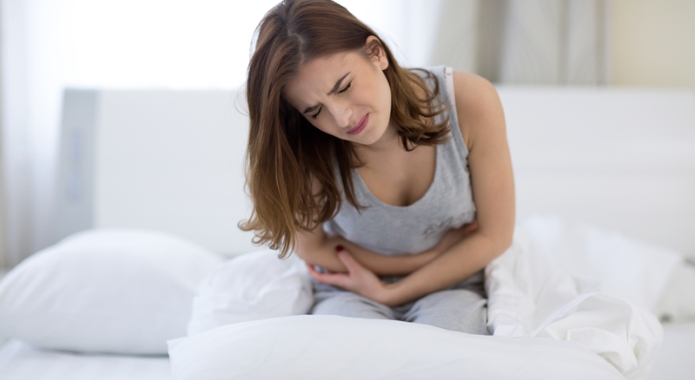 1. HUNGER PANGS
Despite the protein servings, a military diet will bring you the worst hunger pangs. You will be hungry all the time, and this is, therefore, a miserable way of losing weight. If you are working, your productivity will hit a slump because of low blood sugar slow brain activity.
2. MISSING SUPERFOODS
The diet plan doesn't include nutrient-packed superfoods like salmon, quinoa, almonds or avocado. You need these super-foods because they provide you with your healthy dose of omega-3 fatty acids.
3. FASTING THAT LONG IS UNSAFE
Going three days with under 1500 or even 1000 calories may leave you weak, and you may faint, experience dizziness, headaches, nausea, and binging three days after the fast. So, you are most likely to gain it all back immediately after abandoning the military diet. If you want to avoid regaining all your lost weight, you need to prepare a healthier meal plan for next few days after military diet.
4. WATER WEIGHT LOSS
The worst part about this diet plan is that you will most likely lose weight only in the form of water. Failing to lose fat means that you will get back your weight after the diet. Especially if you return to your regular diet that may be rich in salt and carbohydrates.
5. NO LONG-TERM PLAN
This diet outlines what you should and shouldn't eat in three days but, there is no long-term dieting plan. For sustainable weight loss, you need a long-term and a lifestyle diet plan.
6. EXPERTS ADVISE AGAINST IT
As stated on the CNN, despite the name Military Diet, active members of the military and military officials claim that they aren't aware of this diet and they don't use it because it is nutrient limiting. Also, organizations like the Cleveland Clinic, the American Heart Association, Birmingham Hospital, or Mayo Clinic disassociate themselves from the military diet.
EXTRA TIPS FOR A SUCCESSFUL FINISH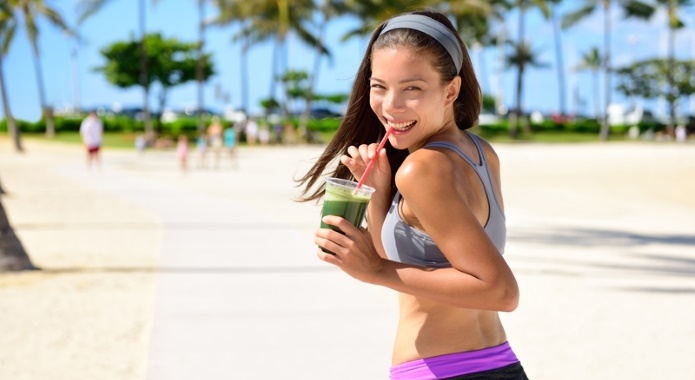 Some people struggle the first time they try the Military Diet. They might feel hungrier than expected, forget to buy certain ingredients or have a hard time committing the whole way through. These five tips will help ensure you get the most out of the Military Diet on your first try. The fourth tip is one of the most important.
DRINK LOTS OF WATER
(TIP #1)
Drinking water not only keeps you hydrated, but it is also an excellent way to keep your appetite at bay. Make sure you drink lots of water in the morning and throughout the day, so you feel less hungry when it's time to eat.
BUY EVERYTHING IN ADVANCE
(TIP #2)
Planning ahead is a great way to succeed on the Military Diet. We all know the dangers of grocery shopping while hungry, so plan your meals and buy all your groceries ahead of time. That way, everything you need will be close by, and you won't be tempted by other food that will hinder your success.
WORKOUT IN THE MORNING
(TIP #3)
Your metabolism is highest in the morning, so working out before breakfast is a great way to take advantage of that. Mild exercise will only enhance the results of the Military Diet and is a great way to get you pumped for the day. Just keep in mind that you will be exercising on your own risk.
DIET WITH A FRIEND
(TIP #4)
It's easy to be tempted to cheat on the Military Diet, and doing it with a friend will really help you stay on track. Having someone hold you accountable will drive you to work for it, and sharing the experience as well as results will keep you both motivated.
TRACK YOUR PROGRESS
(TIP #5)
Make sure you take before and after measurements so you can have something tangible to demonstrate your progress. This includes keeping track of your calories, especially if you use some food item substitutes. Keeping a log of both your calorie intake and weight loss will keep you on track and highlight your success.
Following all five tips presented above will highly increase your chance of dieting with success. Do you still have questions? Then have a look at our FAQ section below.