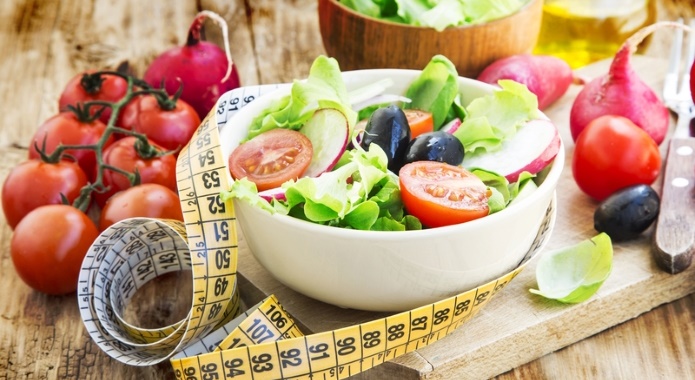 REMEMBER: You Will Lose Lots of Weight With This Diet! INCLUDED: 5 Basic Rules, Meal-Plans & Menu Items + Available Literature with Recipes, Results, and AWESOME Tips! These Tips Helped Over 140,000 Readers of DIETBLY!
No, this isn't any crazy nutritional supplement or unorthodox diet. This is instead a healthy and smart way to look at not how much you eat, but what and when you are eating it.
BTW, You might also want to read these posts for faster weight loss:
The central idea behind leptin diet is simple. By becoming more aware of the kinds of food you consume, you will gain power over your body and your weight loss.
What it all comes down to is science and a little 16-Da adipokine molecule known as Leptin. If living a life free from worries about excessive pounds is your goal, then read on.
The Way Leptin Affects Weight Loss in Women
Leptin, or adipokine as referenced earlier, is a primary hormone responsible for managing the balance within our bodies. With regards to weight loss, it deals with two main issues:
Control over fat storage – This substance can control which nutrients will be turned into and stored as fat, and which will be directly used as an energy source.
Suppression of appetite – Leptin acts as a mediator for a long-term energy regulation, responsible for suppressing your cravings and desires for snacks.
For those suffering from obesity, this hormone will usually be in short supply. Although there are supplements for artificial Leptin on the market, these are not that effective.
Pay attention: Rather, your organism has to be coaxed to produce required levels of this hormone on its own. It all comes down to living your life according to these five core and simple rules to turn Leptin from your worst enemy to your best friend.
5 Basic Rules of Leptin Diet
Rule #1 – Never Eat After Dinner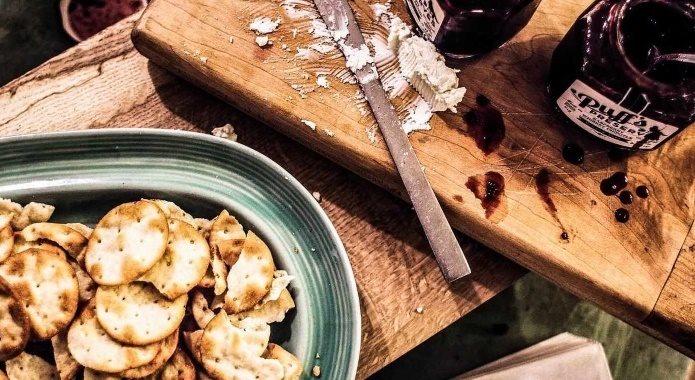 Please note: Eat 3 hours before going to sleep at the minimum!
Do you love to eat midnight snacks? Is a second dinner your best way to relax or even de-stress? If so, then you are not going to like what I am going to tell you.
Eating after dinner, especially as the night gets later and later is an excellent way to keep fat on and minimizing the effect of any diet and exercise.
The later we eat, the greater the chance that almost every eaten calorie will be stored as your body fat. This is often caused by Leptin that is working the least as your organism prepares for sleep.
Keep in mind: By limiting what you eat at night to just the bare minimum (or nothing at least three hours before you go to sleep), you give yourself the greatest boost in weight loss process.
Rule #2 – Eat 3 Meals a Day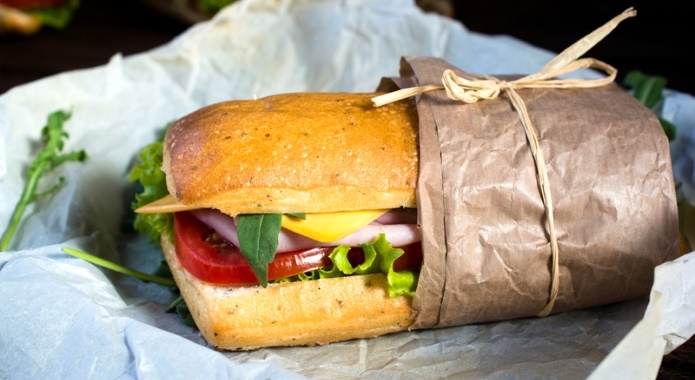 Please note: Maintain 3-6 hours between 3 main meals without snacking!
Think about how much do you snack. Now, treat each time you snack as a meal. Are you above three? Don't worry, most people are.
The truth is that snacking, and eating small things in between breakfast, lunch, and dinner is one of the main reasons why we lose track of what we consume.
Therefore, do yourself a favor and eat only three times a day. What is more, certain foods and beverages decrease your Leptin levels such as diet sodas and coffees.
Pay attention: People most often think they are hungry while in fact they are thirsty. Just be sure to drink plenty of water throughout your day.
Rule #3 – Do Not Eat Large Meals
Pay attention: Eat smaller portions slowly.
If your daily menu consists only of three meals, then the next thing that you may run into is the fact that you are overcompensating your usual eating habits with large dishes. This will often do more harm than good as your body is receiving way too much energy at once.
Also, your production of Leptin will mess up if you eat large portions.
Pay attention: This behavior can lead to increased resistance and longer time before you feel full and satiated. This is known as a trapping of obesity – a common problem that many people fall into.
Rule #4 – Have a Protein-Rich Breakfast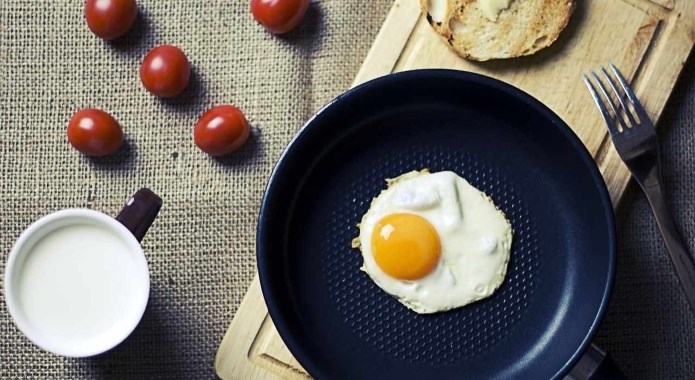 Pay attention: Eat around 25+ grams of protein for breakfast to reduce your cravings to the minimum.
It is odd that for most of us, dinner is our biggest meal. If you want to help create Leptin hormone inside your body and reduce your hunger, you should be focusing on breakfast instead.
It is crucial for your metabolism that you eat after waking up, as it will have long-term benefits throughout the rest of your day. That is why protein is great in the morning. Read more about this topic here: Top 22 High Protein Foods That Will Banish Your Hunger
Keep in mind: It helps to wake up your organism and prepares it to process ingested food for the rest of the day. After scientific findings have backed this knowledge, there has been an increasing push to make breakfast even more important!
Rule #5 – Reduce Intake of Carbohydrates
Pay attention: Do not cut out carbs completely, but their reduction is necessary.
The last rule on this list is to reduce the number of carbohydrates you consume. Just face it, carbs are tasty, but they taste good for a reason. Our bodies are designed to pick them as a survival mechanism.
In the past, we needed to gain fat reserves to survive, so carbs were the very best opportunity to do so, and we love to eat them. If you need to stop cravings for sugar, check out this highly popular guide: 15 Effective Tips to Stop Sugar Cravings
This all becomes a complication however when acquiring food is no longer a problem. Therefore, you should limit your intake of carbohydrates and eat food like fruits, vegetables, cottage cheese, small amounts of butter and yogurts instead.
Keep in mind: Grains and other primary sources of carbs should be avoided in most cases.
Just remember that for the best results, you should follow all 5 of them at once. Living a healthy life, after all, will require a few changes to your lifestyle.
Leptin Diet & Exercise – Friends or Foes?
Read More: The 8 Most Effective Exercises for Full Body Weight Loss
This question should be answered on an individual case by case basis. However, it is safe to say that for the most part, continuing a pre-existing exercise plan or beginning a new one while sticking to this nutritional plan should be OK.
There are some things you should watch out for, however. The most important aspect to remember (especially if you are pregnant or working out a lot) is that dieting is akin to starving your body of resources it may need.
Keep in mind: As a result, it is best for you not to be extreme when it comes to dieting and workouts.
Best Meal-Plans & Menu Items
For Breakfast
Because of the need for protein in the morning, your first meal of a day can consist of something like eggs, protein shakes, steak or even pork chops. Luckily, there are numerous nonmeat sources for those wishing to stick to a vegetarian diet.
Keep in mind: Except protein, your breakfast should also be rich in fiber, and you should drink plenty of water as well.
For Lunch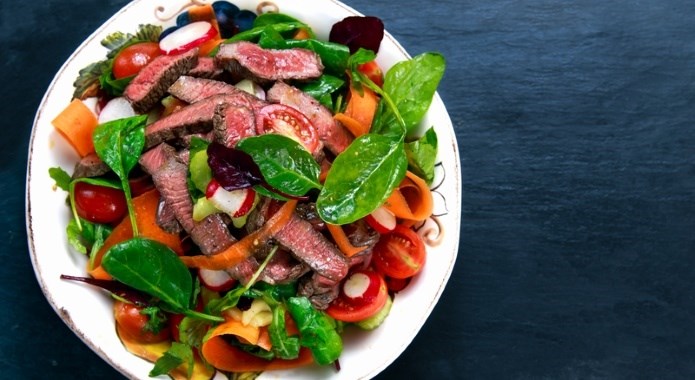 Lunch can be a tough time, especially if you are starving. The trick is to eat a lot of food with a small caloric intake. This will also aid you with your Leptin production:
Both a salad and a soup fit these requirements, and can provide an excellent source of nutrients.
Also, boiled meat (chicken or turkey) on top is usually an excellent choice.
Pay attention: Consider drinking unsweetened tea like black or green one as its antioxidants will help your body!
For Dinner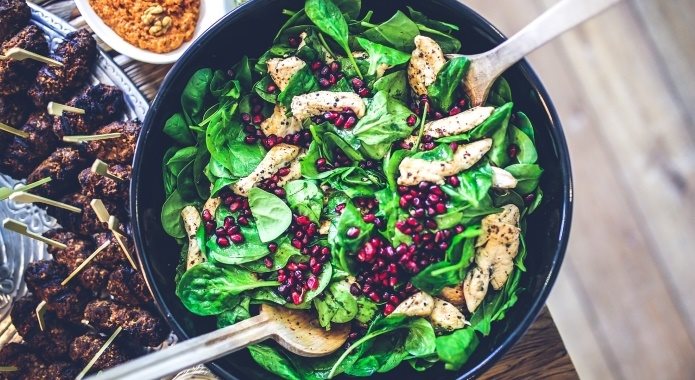 Dinner ideas should be kept relatively simple. Just try to follow these tips:
Some amounts of protein along with plenty of vegetables will be very helpful for your organism.
Finally, if you are a fan of desserts, fruit is the way to go.
Also, small amounts of delicious things like ice cream or whip cream can be included.
Pay attention: The idea is not to overdo it, but to provide a little satisfaction to whatever craving you may still be having.
Available Literature on This Diet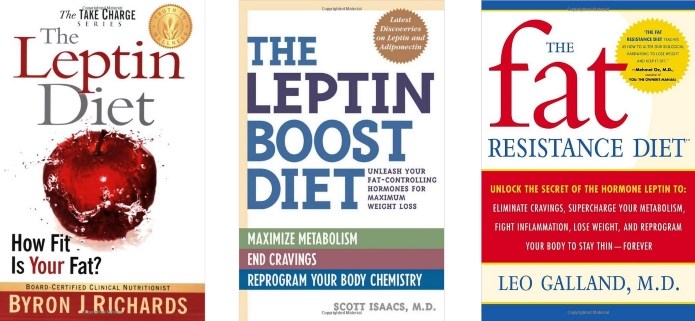 There are currently three excellent sources of research on this whole topic, including:
What each of these books points out is the science behind your daily routine and importance of food that aims for better control of Leptin levels in your body. As a result, they act as excellent guides if you are just beginning to take your weight proactively into your hands.
Tasty Recipes for Leptin Diet
Breakfast #1 – Overnight Raspberry Vanilla Oatmeal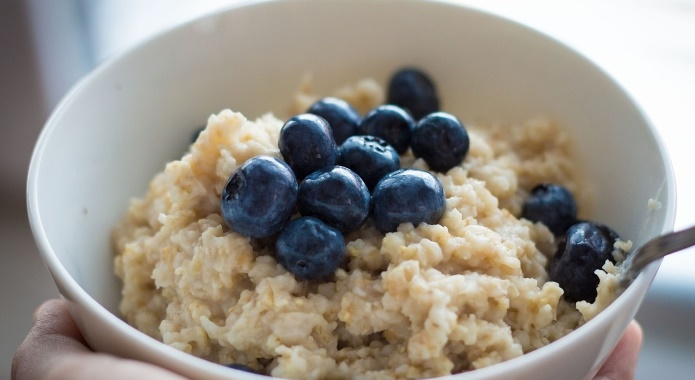 An excellent choice is the Overnight Raspberry Vanilla Oatmeal. It provides plenty of energy in the morning when you need it most.
Ingredients:
3/4 Cup of uncooked oats
1/2 Cup of almond milk
1/2 Scoop of wellness resources
1 Tablespoon of date paste
1/2 Teaspoon of vanilla extract
Tiny amount of salt
Water
Put it all into a bowl and then leave it in a refrigerator overnight. The following morning, you should serve cold with sliced almonds and fresh raspberries.
Source: WellnessResources.com
Lunch #2 – Tomato Borscht
In following Tomato Borscht, you will find almost everything you need during the middle of the day. Before you begin, make sure you have all the necessary ingredients.
Ingredients:
2 Tablespoons of olive oil
1 Small sized onion (chopped)
1 Clove of garlic (chopped)
225g (8 Ounces) of raw beetroot (peeled & grated)
1 Teaspoon of ground toasted cumin seeds
1/4 Teaspoon of ground cinnamon
225g (8 Ounces) of fresh ripe tomatoes (chopped)
250 Milliliters (8fl ounces) of tomato juice
1 Tablespoon of sun-dried tomatoes (chopped)
600 Milliliters (1 pint) of vegetable stock
1 Tablespoon of light soy sauce
Salt & ground black pepper
Directions:
Heat up a heavy pan and cook onions and garlic in the olive oil.
Add the beetroot after 5 minutes. Wait until brown, then add everything else except for the soy sauce.
Allow to cook this mixture for about 15 minutes before adding everything else.
Serve chilled or warm depending on your preference.
For finishing your servings, you will need toasted cumin seeds and soured cream. Also, there are some salads, including roasted beet with goat cheese, warm lentil, and avocado with mango. All these would go perfectly with the soup for lunch.
Source: GoodtoKnow.co.uk
Dinner #3 – Kickin' Kale Salad
For a dinner option, Kale makes an excellent choice. The Kickin' Kale Salad with its savory, sweet and spicy may be just what you are looking for.
Ingredients:
1 Bunch of organic kale
1/2 Cup of organic cooked chickpeas
1/3 Of small sweet onion (thinly sliced)
1/3 Cup of raisins
1/3 Cup of organic sesame Tahini
1/2 Cup of lemon juice
Pinch of Cayenne or Paprika (for less heat)
1 Teaspoon of salt
Mix everything in the list above except for the sesame tahini, lemon juice, cayenne, and salt. Combine these ingredients separately as a dressing. Serve and enjoy!
Source: WellnessResources.com
Smoothie #4 – Chocolate Chili Smoothie
Many excellent, and tasty smoothies will satisfy your desires for something good while also keep you healthy. One very popular choice includes the Chocolate Chili Smoothie.
Ingredients:
Blender
1 Scoop of daily protein chocolate
1 Cup of 2% organic milk
1/4 Teaspoon of Cayenne pepper
1/2 Teaspoon of cinnamon
1 Tablespoon of honey
4 Ice cubes
Put everything into your blender and blend well.
Source: WellnessResources.com
Smoothie #5 – Cucumber Mint Cooler
Another frequently made shake is the Cucumber Mint Cooler. This tasty and refreshing drink consists of several things.
Ingredients:
1 Scoop of daily protein (unflavored)
1 Cup of chopped cucumbers
1/4 Cup of chopped mint
1 Cup of water
Ice cubes
1 Teaspoon of honey
Just mix everything together and serve cold.
Source: WellnessResources.com
Further Resources on Leptin