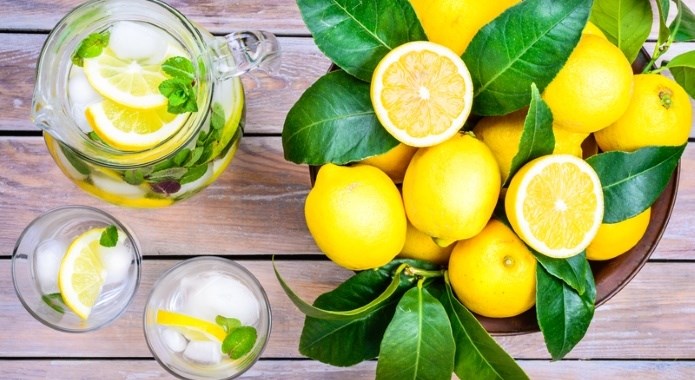 REMEMBER: These Are TOP 6 Juice Cleanse Diets Worth Trying! Pay SPECIAL Attention to Diet #5! These Tips Helped Over 14,000 Readers! Awesome Photos and Tips INCLUDED!
Thinking of trying an effective cleansing menu? There are plenty of DIY methods out there, but who has the time to gather recipes, research, and figure out a way to piece it all together?
After all, you still need to make sure that your body is getting all of the nutrients it needs.
The following six juice cleanse diets are worth trying. The creators of these programs have taken the guesswork out of the process, so you can just follow the instructions and enjoy the results.
Diet #1 – The Master Cleanse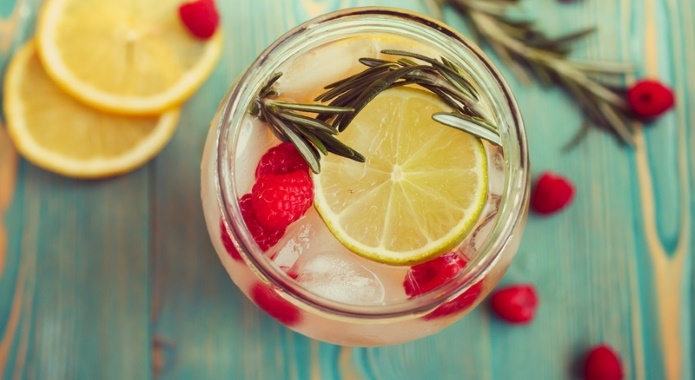 First place goes by many names, such as the Lemon Cleanse, the Lemonade Diet, and even the Beyoncé Diet. No matter what you call it, this one will not only detox your body but help you lose weight too.
This detox lasts just for ten days and during this time, you will not be eating any solid foods – just lemon, plain water, and natural laxative teas! This is the same diet Beyoncé reportedly used to slim down for her role in Dreamgirls (hence the name).
Here's how it works:
Each morning, you'll drink four cups of water with salt. In the evening, you will have a cup of laxative tea. Throughout the day, you'll drink between six to twelve glasses of lemonade made out of these ingredients:
2 Tablespoons of lemon or lime juice (approximately ½ lemon)
2 Tablespoons of genuine maple syrup
1/10 Teaspoon of Cayenne pepper
Medium hot water
Pay attention: This is a simple cleanser that does work. Between the laxatives, lemon juice, and cayenne pepper, your body will be in a detox-overdrive.
Diet #2 – The Joe Cross' 3-Day Weekend Juice Cleanse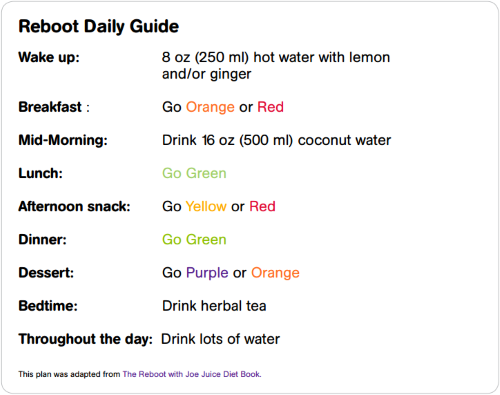 Joe Cross is a creator of the highly controversial documentary – Fat, Sick and Nearly Dead. Joe is a major proponent of juicing, and his 3-day cleanser is popular among detox-ers everywhere.
For three days, you will drink only juices for breakfast, lunch, and dinner. You'll also have a coconut water as a mid-morning meal, and other juices as an afternoon snack, and post-dinner dessert.
Keep in mind: The goal here is to flush your organism of toxins while flooding it with all of the essential vitamins and minerals it needs.
---
Red juice recipe: Un-Beet-Able
– 2 beets (beetroot), 6 carrots, 2 apples, 15 kale leaves (Tuscan cabbage), and a 2-inch (5 cm) piece of fresh root ginger.
---
Purple juice recipe: Just Beet It
– 2 beets (beetroot), 2 pears, 1 cucumber, and a 1-inch (2.5 cm) piece of fresh root ginger.
---
Orange juice recipe: Carrot-Apple-Lemon
– 4 apples, 4 carrots, and 2 lemons.
---
Yellow juice recipe: Australian Gold
– 1/2 medium pineapple, 1 yellow (bell) pepper (capsicum), 1 lemon, and a 1-inch (2.5 cm) piece of fresh root ginger.
---
Green juice recipe: Garden Variety
– 4 apples, 4 cucumbers, 16 kale leaves (Tuscan cabbage), and 2 handfuls of parsley.
---
There are many more recipes you need to try at the website of a creator of this diet called Rebootwithjoe.com
Diet #3 – The Clean & Green Colon Cleanser
Juicing is widely considered one of the best ways to detox your body, and the third option on this list is a fantastic "Clean & Green Colon Cleanser." This isn't a diet, but a recipe for juice that you can incorporate into your cleansing menu to accelerate the results.
Here's how it works:
You need to drink a cup of this juice every four hours for maximum benefits. You can make yours (about two cups) by juicing following ingredients:
2 Organic green apples
6 Cups of organic spinach
2 Handfuls of parsley
The parsley is optional but highly recommended. It can help flush the body of excess fluids while also supplying plenty of essential vitamins and minerals, including vitamin C, vitamin K, and vitamin A.
The addition of green apples gives the juice a subtle sweetness (and high amounts of antioxidants) while the spinach and parsley provide you with vital nutrients.
Pay attention: This is a cleansing recipe with few ingredients and is easy to make. Even if you choose to purchase a program like the ones listed below, you can still incorporate this one into your routine to accelerate your results.
Diet #4 – The Organic Avenue Juice Cleanses
Organic Avenue makes it easy to go on a cleansing by offering a variety of different options here. For an extreme case, you can opt for all juice regime.
You can also opt for various other methods that are much more gentle. This company offers the following cleanses:
Love Deep – All-juice diet that provides a significant energy boost, mental clarity, and features fruits and vegetables.
Go Green – This is the "cleanest of clean" cleansing programs offered by Organic Avenue. This consists only of green drinks.
Love Fast – A mostly-juice regime that incorporates light food into the mix. This gives your organism a rest from heavy meals while supplying you with vital nutrients.
Love Easy – A mixture of food and juice. This is a gentle way to cleanse the body. It features plant-based foods and organic drinks. If you're new to cleansing, this is the right choice for you.
Pay attention: These are carefully created to provide you with a balance of the right nutrients while also ensuring that your detox menu has some variety and tastes delicious. Cleanses can be three or five days long, and this company supplies you with everything you will need.
Diet #5 – The BluePrint Cleanse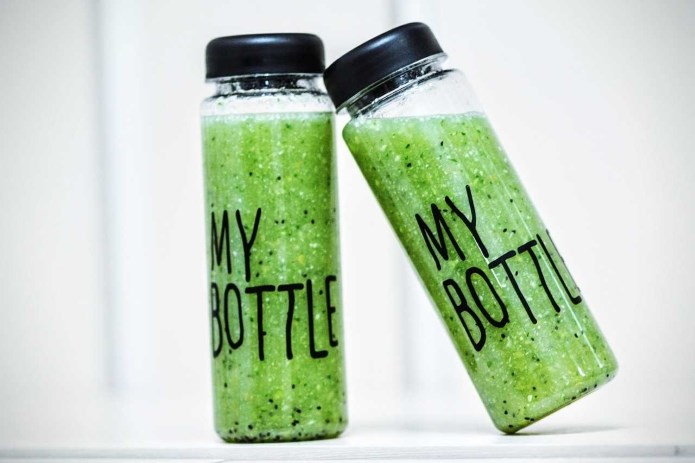 This one is similar to Organic Avenue. The company offers bottled juices that are 100% raw and organic, which means they're unpasteurized and contain all of the essential vitamins and enzymes your body needs.
There are three different diets to choose from:
Renovation – This is ideal for those who are new to the idea of cleansing.
Foundation – This one is best for those who are still on the fence about being a vegetarian. They're concerned about their health, but not overly obsessive.
Excavation – This is for those who believe their organism is a temple. They're extremely conscious about what they consume.
Each one features six juices that are packed with nutrients and taste delicious. You need to drink these each day to fill your body with vitamins and minerals while helping you detox.
Please note: Once you're done with it, you can purchase maintenance packs that act as mini-detoxes each and every day! This is an excellent choice for anyone looking for a convenient way to get rid of toxins from your body.
Diet #6 – The Ritual Wellness Juice Cleanse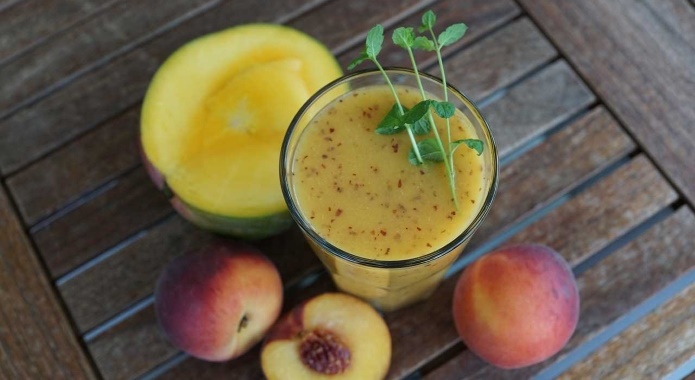 The Ritual Wellness offers cleansing diets that are easy to follow and taste delicious. There are a few different options to choose from here, but all of the plans require you to drink six juices per day.
The regimes this company offers to you include:
Classic Reset – 3 Green juices, spicy lemonade, sweet greens and "cashew mylk".
Seasonal Reset – 2 Green juices, spicy lemonade, sweet greens and "cashew mylk".
Shred – Red energy drink and almond "mylk."
Build Your Own – You can make personalized cleanse with your favorite Ritual Wellness flavors.
The drinks in this cleansing program provide you with many health benefits including mental clarity, improved mood, more energy, improved digestion, weight loss, better sleep, better skin, reduced sugar and salt cravings!
These are the top 6 juice cleanse diets that are worth trying! The last three on our list make it super easy to detox as you can purchase an entire package complete with pre-made juices.