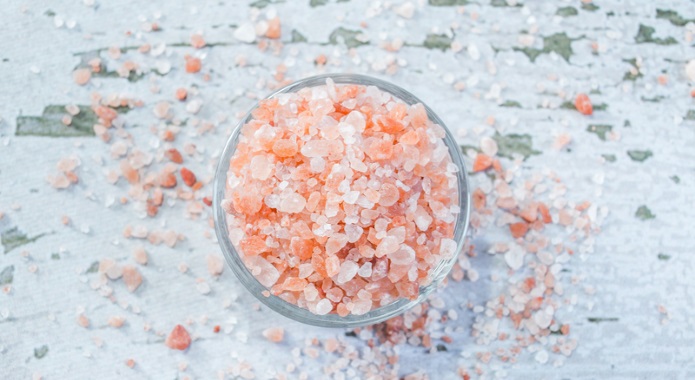 Isn't it interesting how fast we are to rush out and grab that deal or buy that product as long as it promises good health and fast results? How often do you stop and rethink your decision?
Do you research the product and ask questions about that product especially when that product will go into your body? Take the pink Himalayan Salt, for example; it is the craziest trend in the food world.
You have used it or thought of using it, haven't you?
The Pink Himalayan salt, as the name suggests, is a pink-colored salt that is mined from Khewra Salt Mine – the world's oldest and largest salt mine found near the Himalayas in Pakistan.
The mined Pink Himalayan Salt is thought to have formed millions of years ago during the formation of the earth after the evaporation of the ancient water bodies.
WHY THE CRAZE?
Word on the health-wise grapevine is that the salt holds immense benefits. Foodies and bloggers are raging about the salt even though the benefits mentioned haven't been proven scientifically.
We have analyzed the alleged benefits of pink Himalayan salt that include (not only): improved vascular health, boost in bone strength, regulation of water levels, higher levels of energy and better relaxation, in our past article linked above.
PROCESSING OF HIMALAYAN SALT
Before this salt gets to your table, it is hand-extracted and then processed minimally. The yield is that of an unrefined product that is free of additives. This salt, just like table salt has a high concentration of sodium chloride.
So, what makes this Pink Himalayan salt different from normal salt (table salt)?
Good question! The Himalayan salt goes through a natural harvesting process which leaves the salt with other trace elements and minerals that aren't present in regular table salt.
The processing of table salt is extensive.
After extraction or evaporation, the impurities and minerals are removed, and anticaking agents added to absorb moisture. Also, in some cases, Iodine is added before the salt gets to the grocery store.
You should note that the mild harvesting process for the Pink Himalayan Salt leaves 84 trace elements and minerals lurking in the salt. This is to say that the Pink Himalayan Salt is impure.
COMPONENTS OF THE PINK HIMALAYAN SALT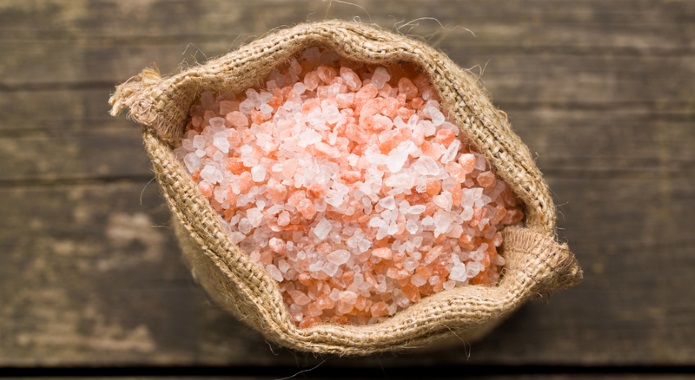 Other than the 84 trace elements and minerals, the Himalayan salt, just like table salt has 98 percent sodium chloride. The other main minerals and elements in the salt include potassium, calcium, and magnesium.
There also is some iron which is responsible for the salt's pink color. You will also realize that the salt has a different taste than ordinary table salt.
WHICH SALT HAS MORE SODIUM?
The coarsely ground Pink Himalayan Salt contains less sodium than the finely ground table salt. For example, one tablespoon of finely ground salt has 2300 mg of sodium compared to 2000 mg of sodium per tablespoon of Pink Himalayan Salt.
HOW MUCH SALT DO YOU NEED DAILY?
According to the current US dietary guidelines, adults need to consume a maximum of 2300 mg of sodium daily. You may find yourself taking in less sodium that the body needs.
IMPORTANCE OF SODIUM
Sodium, the main element in salt is necessary for the contraction and relaxation of muscles and prevention of low blood pressure. You also need it for neural transmission and maintenance of proper fluid balance. It also prevents hypertension when taken in small amounts.
7 WORST SIDE EFFECTS OF PINK HIMALAYAN SALT
1. THYROID ISSSUES
The biggest problem with intake of Himalayan Salt is that it isn't iodized. If you have used iodized salt before and have switched to Himalayan salt, you may face an iodine deficiency. This condition leads to serious metabolic and general health issues because it impairs thyroid function and the production of thyroid hormones, thyroxine (T4) and triiodothyronine (T3) as iodine is the main constituent of these.
Thyroid hormones play crucial regulatory functions inside your body as they control:
Breathing
Heart rate
Body weight and cholesterol levels
Central and the peripheral nervous systems
Menstrual cycle
Body temperature
Therefore, intake of the Pink Himalayan Salt makes you susceptible to thyroid issues. Especially if you have been using iodized salt before. Goiter is the main effect of iodine deficiency. To avoid this, it is highly recommended that you take in more iodine-rich foods like dairy, seaweed, and fish.
DEFICIENCY OF SODIUM
Less sodium from the salt means impairment of neural function, low blood pressure, fluid imbalance, or problems with the contraction or relaxation of muscles.
EXCESS CONSUMPTION OF SODIUM
Sodium is present in almost all forms of salt, including the pink one. It is that specific substance you need to be aware of as excess intake of sodium comes with higher risks to your health.
That is why you have to read the label to be sure of the nutritional content and the amount of sodium in your Himalayan salt. Some of the side effects of high sodium in blood include susceptibility to medical conditions such as stroke, high blood pressure, heart disease, liver damage, kidney disease, and osteoporosis.
It is important to mention that any salt taken in excess contributes to the development of autoimmune diseases like psoriasis, lupus, rheumatoid arthritis, and multiple sclerosis.
2. HIGH BLOOD PRESSURE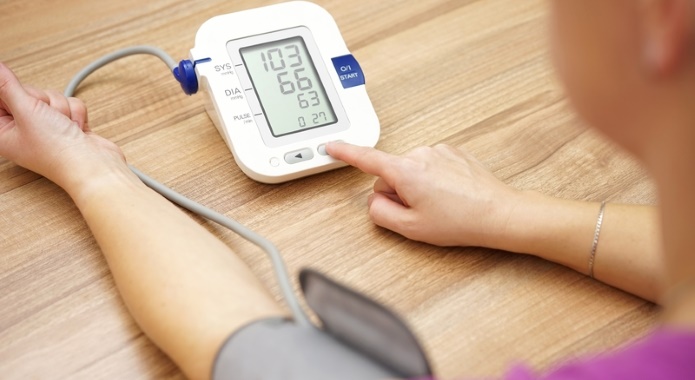 High intake of salt increases your risk of hypertension. As you accumulate more sodium in the bloodstream, your body counteracts this by holding in more water. As a result, the volume of fluids in surrounding cells and the bloodstream increases.
This is bad because the heart has to work harder to pump blood.
With the heart working overtime, blood vessels stiffen, and this increases blood pressure. You will also be at a high risk of stroke and heart attacks. High blood pressure is the primary cause of cardiovascular disease.
Experts from BloodPressureUk.org explain the sodium relationship:
"Eating salt raises the amount of sodium in your bloodstream and wrecks the delicate balance, reducing the ability of your kidneys to remove the water."
"The result is a higher blood pressure due to the extra fluid and extra strain on the delicate blood vessels leading to the kidneys."
3. OSTEOPOROSIS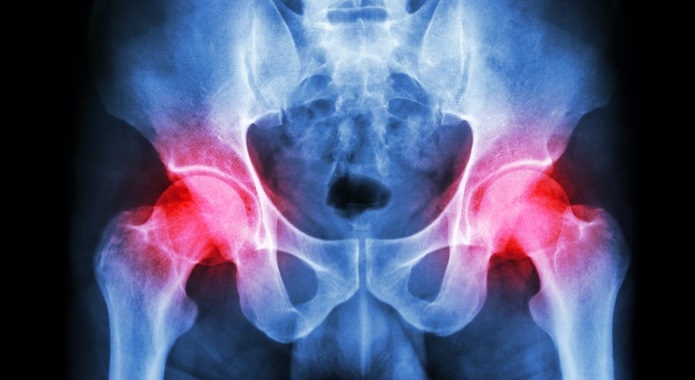 Osteoporosis is a condition that involves a thinning of bones through their demineralization – loss of calcium. This will leave them much more brittle and susceptible to fractures.
Sadly, a high salt/sodium intake increases calcium losses through urine, a process that is called calciuria.
Although the loss of calcium from bones is minimal, from a long-term perspective it can have a significant effect on the osteoporosis. So, if you take in more sodium than necessary, you will most likely experience bone thinning and loss of bone density – a condition that is common in postmenopausal women.
Just have a look at what WorldActiononSalt has to say about salt and bones:
"A high salt intake increases calcium losses in the urine (calciuria), some of which will be directly from the bones. One study found that for each 100 mmol increase in salt intake, urinary Ca is increased by 1.4mmol."
"If this loss is assumed to be from the bone, then this equates to about 1% extra loss of bone each year. Over extended periods this would lead to the weakening of bones and ultimately osteoporosis. Both epidemiological studies and randomised trials have shown that a decrease in salt intake reduces urinary calcium excretion."
4. RADIOACTIVITY, TOXICITY & CANCER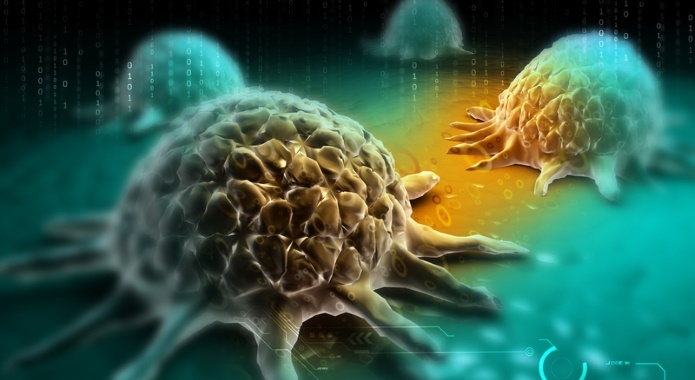 Although most people think of pink Himalayan salt as a completely safe alternative to the typical table salt, this isn't the whole truth. Firstly, the issue is that this salt does not go through intensive processing or purification.
Secondly, except sodium chloride (NaCl), pink salt includes about 84 trace elements and minerals some of them are rather unsafe.
Among many others, it includes radioactive uranium, radium, plutonium, and polonium. It also includes unsafe elements like arsenic, mercury, thallium, and lead. Also, there are two unstable isotopes, promethium, and technetium which can decay at any time.
It is important to say that there are usually only trace amounts of these elements. However, considering all these elements and their properties, you may want to reconsider the use of this salt.
What about salt in general and its relationship with cancer?
Some studies point to the fact that high salt/sodium consumption results in a higher risk of stomach cancer. The bacterium Helicobacter pylori (H. pylori) is a big risk factor for stomach cancer because it causes the inflammation of the stomach lining causing ulcers and cancer.
While the bacterium doesn't cause damage directly, the salt damages the stomach lining. This increases the stomach's vulnerability to the effects of the bacterium. Salt can also increase the growth of the cancerous cells.
5. WORSENS VASCULAR DEMENTIA

Dementia is a medical condition that leads to the loss of brain function. Vascular dementia is only one of its many forms. It results from a series of blockages in blood vessels in the brain over a longer period of time.
This causes a permanent damage to the affected part of your brain that affects thinking, memory, judgment, language, and behavior.
Among the most common risk factors for vascular dementia are diabetes, hardening of the arteries, high blood pressure, and smoking. Because one of the main contributing factors to this condition is a high blood pressure, you need to pay attention to the amount of the salt you eat.
Intake of fatty food with a lot of salt in it contribute to vascular dementia as it can cause a stroke as well.
According to experts from Alzheimers.org.uk, you should stay away from salt:
"Someone with vascular dementia will also be advised to adopt a healthy lifestyle, particularly to take regular physical exercise and, if they are a smoker, to quit. They should try to eat a diet with plenty of fruit, vegetables, and oily fish but not too much fat or salt. Maintaining a healthy weight and keeping to recommended levels of alcohol will also help."
6. CONTRIBUTES TO OBESITY
More than two-thirds of Americans are either overweight or obese. Sadly, obesity is the main causes of type II diabetes, high blood pressure, sleep apnea and CHD, even in kids. However, how does salt relate to obesity?
Well, the mechanism is really simple.
The thing is, salt (precisely sodium) makes your body retent fluids that add to your body weight. Not only that, salt makes you thirsty. That is why most people drink more sugary drinks and processed snacks.
As a result, obesity is on the steady incline due to increased calorie intake.
Just see what does ScienceDaily have to say about salt and obesity:
"Perhaps the most interesting finding of the study is the close link between salt intake and obesity. The study reports that increasing intakes of sodium (salt) obligatorily produce a progressive increase in thirst."
"The progressive increase in the average intake of salt explains the observed concomitant increase in the intake of beverages which, in turn, has caused a marked net increase in the intake of calories during the same period in the United States."
7. WORSENS MENIERE´S DISEASE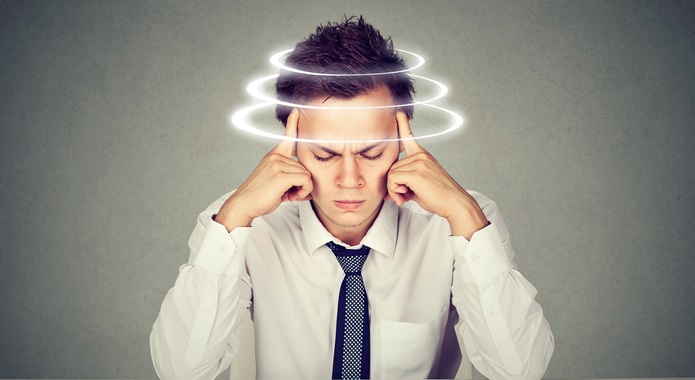 Eating too much salt in general (including the pink Himalayan one) can make things worse especially if you suffer from Meniere´s disease. A rare disease that damages the inner ear causing dizziness as well as nausea and vomiting.
Sadly, its cause is unknown but experts suggest it may be related to a fluid imbalance and built up in the inner ear. Other signs include tinnitus and a higher risk of hearing loss.
For management of the Meniere's disease, watching your diet is essential because high-salt diets worsen the symptoms of the disease by causing fluid retention which increases pressure in the inner ear that leads to the episodes of vertigo.
If you want to hear an experts opinion, then have a look at what WebMD has to say about salt and Meniere´s disease:
"If you have Ménière's disease, eating less salt (sodium) may help. Salt "attracts" fluids, so it makes your body retain excess fluid. Eating less salt may result in less buildup of fluid in your ear."
"Episodes of vertigo can be severe. Eating less salt does not reduce the intensity or severity of vertigo. But eating less salt may reduce the frequency of episodes."
Even though losing weight feels impossible at times, it is possible.If there is one regret that older adults live with it is this...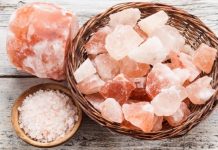 One of the world's most potent and powerful "superfood" nowadays is the pink Himalayan salt. It is pulled from the world's most beautiful (and...