Dextrose is a simple sugar that is derived from starchy foods such as corn and rice. It's a type of glucose that's found naturally in foods and is exceedingly common and affordable.
It can also be a form of glucose in your blood and is the principal source of energy from carbohydrates in your body. Dextrose is mostly used in baking products as a sweetener and is also a common ingredient in processed foods.
While dextrose can be used in packaged foods, it also has medical purposes.
YOU WILL FIND IN THIS POST
USES OF DEXTROSE
SIDE-EFFECTS OF EXCESS DEXTROSE
DEXTROSE VS GLUCOSE
DEXTROSE & BODYBUILDING
IS DEXTROSE BAD FOR YOU?
USES OF DEXTROSE
FOOD PROCESSING
Dextrose is used in the food industry as a sweetener and added to processed foods. It is affordable and easily available. It has an added advantage of getting into the bloodstream quickly, giving us a high energy kick.
All these factors make it famous in the food industry. Some foods that contain high amounts of dextrose include corn syrup, honey, rice, starchy foods, processed foods, etc.
Dextrose also helps the dough rise in baking and browning of foods when cooking. It also extends the shelf-life of produce in supermarkets.
MEDICINE
Being a 'simple sugar' means that dextrose can be quickly used for energy by the body. Therefore it can be dissolved in solutions given intravenously, combined with other drugs, to increase a person's blood sugar.
Dextrose can also be found in tablet or gel form to be taken orally.
It is used to raise blood sugar levels quickly in people with diabetes or hypoglycemia. Its availability and low production cost make dextrose get used in an extensive range of applications.
But, is this simple sugar bad for you? Let's look at some side effects of dextrose.
SIDE-EFFECTS OF EXCESS DEXTROSE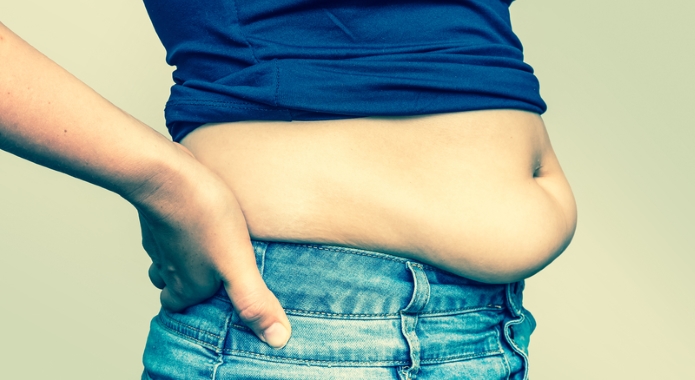 HYPERGLYCEMIA
The side effects of dextrose are mostly reserved for people with underlying disease processes. Dextrose is a part of life for people with diabetes; they need it to stay alive. Type 1 and 2 diabetes has an inability to produce or respond to insulin.
They carry dextrose around in case their blood sugar drops significantly.
However, if a diabetic eats food containing large amounts of dextrose their blood sugar will rise very high very quickly. This can lead to symptoms of hyperglycemia like fruity breathe, increased thirst, frequent urination, feeling weakness and many more.
Diabetic hyperglycemia is very serious and if left untreated can lead to tissue damage or even death.
HYPOGLYCEMIA
Too much dextrose can lead to a paradoxical effect in people who don't suffer from diabetes. If your blood sugar rises very high very quickly, the pancreas will secrete large amounts of insulin.
This will, in turn, signal your cells to take up blood sugar quickly too so as to avoid hyperglycemia. High blood sugar is very dangerous and damaging to your tissues.
As a result of releasing too much insulin, your cells might overreact and take up too much sugar too fast, leading to low blood sugar. The symptoms of hypoglycemia include; dizziness, confusion, blurred vision, headaches, tremors, unsteadiness etc.
WEIGHT GAIN
When taken rapidly and in excess, dextrose prevents the digestion of fats. The brain is highly dextrose dependent and will use it preferably over any other type of fuel. This leads to the body storing the food that isn't being used up as fat.
DEXTROSE & KIDNEY DISEASE
People suffering from chronic kidney disease may want to choose food sweetened with dextrose instead of those sweetened with fructose. Fructose had a tendency to accelerate chronic kidney disease, while dextrose has no such effect on the kidney.
This was based on a study published in the American Journal of physiology. It was a preliminary study using rat cells so further studies are necessary to determine if it works the same way on humans.
DEXTROSE & HEART DISEASE
A study carried out by JAMA International Medicine in 2014 revealed that there is a relationship between intake of sugar and risk of heart disease. Consuming food with processed dextrose increases your chances of developing heart disease.
The recommended maximal limit for sugar consumption is 6 teaspoons for women and no more than 9 teaspoons for men by the American Heart Association.
Another scenario is when your body makes insulin to remove dextrose from your body as soon as possible. If the simple sugar isn't burned off immediately the body stores it as fat; leading you to gain weight.
DEXTROSE VS GLUCOSE
The term dextrose and glucose tend to be used interchangeably. They hold the same chemical identity with both being monosaccharides. Even then, the two differ. Glucose, also known as L-glucose, presents itself naturally in two molecular groups known as isomers.
Dextrose is referred to as D-glucose, is a type of glucose that is present in natural foods and plants. While the isomers have similar molecules, they are reflected in varying arrangements.
Dextrose and glucose have similar tastes but your stomach only metabolizes D-glucose which it converts to energy. This means that if you are on a low-calorie diet, you can sweeten your product using L-glucose without fear of gaining weight.
Dextrose is also found in your blood and it supplies your body with energy from metabolized carbohydrates.
DEXTROSE & BODYBUILDING
Dextrose can be used as a part of the fitness lifestyle. It's a natural, calorie-dense, simple sugar that is easy for the body to break down as energy. This makes it very popular in the bodybuilding industry.
Dextrose is used as a supplement in powder form to help with muscle and weight gaining as it is a rich and easy to break down source of extra calories. Otherwise, it lacks any essential nutrients.
It is also used for endurance training due to its high carbohydrate count.
Another benefit of dextrose in bodybuilding is the fat burning effect. This simple sugar helps with getting rid of extra fat cells, without harming the body as much as other supplements.
It´s recommended to be taken after a workout in order to restore the energy lost during training. However, caution is to be taken when consuming dextrose! Do it in moderation and try to replace it with other food options as much as possible.
IS DEXTROSE BAD FOR YOU?
If you're allergic to dextrose, then yes, it is definitely bad for you. As much as dextrose is a carbohydrate and part of a normal diet, it is not meant for everyone.
These groups of people should take dextrose only after a medical approval and under the observation of medical professional or doctor:
Pregnant & breastfeeding women
People who have pulmonary edema (fluid buildup in lungs)
People suffering from peripheral edema (swelling of extremities like legs & arms)
People who have hypokalemia (deficiency of potassium in the body)
Luckily, dextrose has several advantages.
GREAT SOURCE OF CARBOHYDRATES
The amount of 100 grams of dextrose contains 92% of carbohydrates, which is the primary source of energy in your body. It is, therefore, an ideal meal supplement if you're an active individual.
EASY & QUICK ABSORPTION
Dextrose is absorbed faster in your body than whole foods. If you want to quickly recover your lost energy, then dextrose is the right supplement to take. It delivers energy quickly to your muscles and that's why athletes take it immediately after workouts.
NUTRITIONAL VALUE
Dextrose doesn't contain fats nor cholesterol. If you're on a fat-free and cholesterol free diet then you may want to use dextrose as your choice of sugar.
CONTAINS NO SODIUM
Dextrose IVs don't contain sodium. Excess sodium in the body may result in water retention and a bloated appearance or even increase blood pressure.
As you can see, dextrose is a controversial source of carbohydrates. It comes with several benefits as well as side-effects.