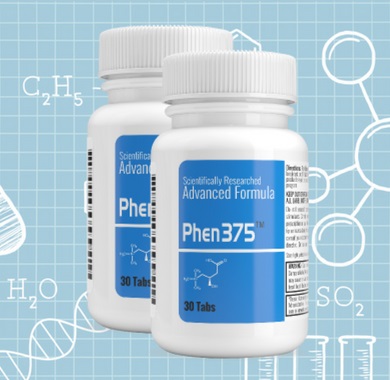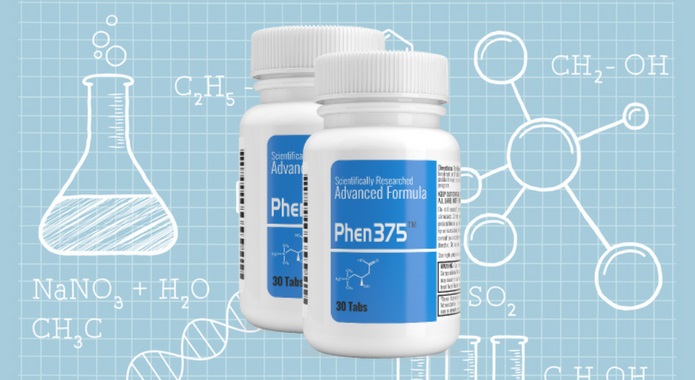 The rise of new weight loss pills always comes hand in hand with questions as to whether they work or whether they are another overhyped 'magical' solutions. Upon closer inspection of their ingredients lists, some seem to be backed by solid science and should, therefore, be given a chance.
When it comes to Phen375, it is not always enough to go on reviews and testimonials.
Each ingredient needs to be scrutinized to understand if they deliver on the promise to aid weight loss. I'll explore each Phen375 ingredient; the aim is to give you the information required to make an educated choice.
Phen375 comes in two different versions: One for the market of the European Union, and other for the market of USA. For whatever reason, the US version has two additional ingredients. This could be due to stricter rules in Europe, or because it would cost too much to get these two ingredients into Europe.
Either way, there is no need to be concerned, as they state that the product is made in an FDA approved facility in the USA.
#1. CALCIUM CARBONATE
(PRECISE AMOUNT IS UNKNOWN)
This mineral has added advantages; it's not just good for your bones. There are some indications that dietary supplementation could help a person to maintain a healthy weight.
Calcium sends signals to your body that it's well-nourished, and there's no need to store any more fat. As a result, the body uses up its fat stores instead of craving for more food.
One study showed that adults who took a higher amount of calcium within six months were able to lose more weight and body fat than those who did not:
"Increasing dietary calcium significantly augmented weight and fat loss secondary to caloric restriction and increased the percentage of fat lost from the trunk region, whereas dairy products exerted a substantially greater effect."
However, there are other studies concluding that supplementation of dietary calcium is not that effective for improving weight loss. A research study conducted by Sue Shapses and others in 2004 concluded that:
"Analysis as separate trials also found no significant differences between the placebo and the calcium groups. Calcium supplementation did not significantly affect amount of weight or fat lost by women counseled to follow a moderately restricted diet for 25 wk. Nevertheless, the magnitude and direction of the differences for group means are consistent with a hypothesized small effect."
"Dietary supplementation with 1500 mg/d of elemental calcium for 2 years had no statistically or clinically significant effects on weight in overweight and obese adults. Calcium supplementation is unlikely to have clinically significant efficacy as a weight gain preventive measure in such patients."
From all the research I have analyzed, I have to conclude that Calcium Carbonate is at least inconclusive with regards to weight loss or prevention of weight gain.
#2. L-CARNITINE TARTRATE
(PRECISE AMOUNT IS UNKNOWN)
Naturally found in green vegetables, nuts and red meat, this amino acid aids in the conversion of fat into energy. It then fuels your body, leaving you energized to undertake your daily activities.
The best part? It can reduce your stored body fat.
One research study conducted on rats by Brandsch and Eder (2002) indicate that L-Carnitine may be helpful for weight loss only to those who are suffering from its deficiency:
"The rat model used here did not show a positive effect of L-carnitine supplementation on weight loss and body composition of rats fed an energy-deficient diet. The animals' endogenous carnitine synthesis was obviously adequate to ensure efficient beta-oxidation of fatty acids during the catabolic phase."
"Essentially, L-carnitine transports the chains of fatty acids into the mitochondrial matrix, thus allowing the cells to break down fat and get energy from the stored fat reserves. Recent studies have started to shed light on the beneficial effects of L-carnitine when used in various clinical therapies. Because L-carnitine and its esters help reduce oxidative stress, they have been proposed as a treatment for many conditions, i.e. heart failure, angina and weight loss. For other conditions, such as fatigue or improving exercise performance, L-carnitine appears safe but does not seem to have a significant effect."
After going through conclusions of several research studies I have to say that science looks on L-Carnitine with a little skepticism.
#3. CAFFEINE (1, 3, 7-TRIMETHYLXANTHINE)
(PRECISE AMOUNT IS UNKNOWN)
It is not surprising that there's caffeine in this diet pill. It is common in energy drinks and other diet pills for a reason; it is a stimulant. This attribute means that once consumed, a person becomes more alert, focused and they experience a reduction in fatigue levels.
An added advantage with regards to weight loss, caffeine reduces the feeling of hunger.
It also increases thermogenesis, and when paired with exercise, helps you get the most of your workout and burn even more calories. There is a lot of research done on various benefits and effects of caffeine.
According to a research study conducted by Acheson, et al. (1980), except promoting alertness, it also helps your body to curb appetite and lose weight:
"A series of four trials was carried out to investigate the effects of caffeine and coffee on the metabolic rate and substrate utilization in normal weight and obese individuals. … In conclusion caffeine/coffee stimulates the metabolic rate in both control and obese individuals; however, this is accompanied by greater oxidation of fat in normal weight subjects."
"High caffeine intake was associated with weight loss through thermogenesis and fat oxidation and with suppressed leptin in women. In habitual low caffeine consumers, the green tea-caffeine mixture improved WM [weight management], partly through thermogenesis and fat oxidation."
#4. CAYENNE (CAPSICUM) 10M HU/G
(PRECISE AMOUNT IS UNKNOWN)
Capsicum (from chilly peppers) is an interesting addition to the Phen375 formula. It has significant thermogenic properties (see study here) that can increase the heat of your body and so you burn more calories without doing anything.
This way your body will burn much more calories at a higher rate than normal – no matter what you are doing. This is the reason why I love adding chilies to almost all my meals.
#5. CHROMIUM PICOLINATE
(PRECISE AMOUNT IS UNKNOWN)
The ingredient that curbs appetite in Phen375 is chromium picolinate, a key component in many weight loss supplements. It is an essential natural mineral and trace element found in whole grains, vegetables, and meat.
Chromium picolinate aids in the curbing of sugar cravings and intake (Anton, et al.; 2008):
"The primary finding of this series of studies was that CrPic reduced food intake in both humans and Sprague-Dawley rats. CrPic decreased food intake in healthy, overweight adult women who reported craving carbohydrates. To our knowledge, this is the first study to examine whether CrPic affects food intake in humans. The reduction in food intake did not appear to be related to illness or other adverse effects of CrPic; the only adverse event related to the intervention was reported by a participant assigned to placebo treatment."
It primarily acts by regulating the sugar levels in one's blood and providing the cell fuel to burn for energy. When taken, chromium helps the cell to take sufficient amounts of sugar, leaving a person with fewer cravings.
It practically improves the way how the body uses insulin. This process is very important, especially for those who feel that they lack willpower, and will make losing weight a lot easier.
#6. DENDROBIUM NOBILE EXTRACT
(PRECISE AMOUNT IS UNKNOWN)
Dendrobium Nobile is taken from the orchid plant. It has been used for many years in traditional Chinese medicine to treat numerous ailments, including fevers and diabetes.
However, it's mostly used in supplements due to its apparent ability to increase physical and athletic performance. Sadly, I was not able to discover any legitimate studies which would prove these effects.
#7. CITRUS AURANTIUM EXTRACT (US ONLY)
(PRECISE AMOUNT IS UNKNOWN)
Citrus Aurantium, also known as bitter orange, was first discovered in 1999 as having fat reducing properties. However, since then there have been presented few studies showing the dangers of using too much of this ingredient in products.
The side effects are numerous, but it's likely that there is such a small amount in this supplement that it should cause no concern.
#8. COLEUS FORSKOHLII ROOT (US ONLY)
(PRECISE AMOUNT IS UNKNOWN)
The relationship between extract from plant Coleus Forskolii (also called Forskolin) and weight loss is rather uncertain. There are some studies that show a small weight loss. However, it may be a result of promotion of thyroid hormone.
Also, there are some studies indicating that this substance may prevent women from gaining weight.
#9. MAGNESIUM STEARATE
(PRECISE AMOUNT IS UNKNOWN)
Considered soap, this chemical helps keep supplements from sticking to each other during production. It's not a weight loss ingredient but necessary for manufacturing purposes. If you're allergic to this ingredient, avoid taking Phen375 altogether.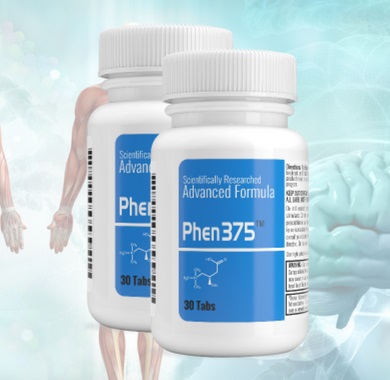 Never let anybody tell you that a complex weight loss pill comes without side effects because there are no perfect solutions out there. Our bodies are unique and can individually react to specific ingredients used.
Because we are no scientists, not even medical professionals, we rely on reputable sources such as WebMD to learn more about potential side-effects for individual ingredients used in Phen375:
The negative side effects reported are very typical of diet pills, and they are actually quite a bit milder than what you can expect from many other products. The carefully balanced approach taken here pays off.
PHEN375 BEFORE & AFTER IMAGES
These images are collected from the official product website Phen375.com. You can find more images there.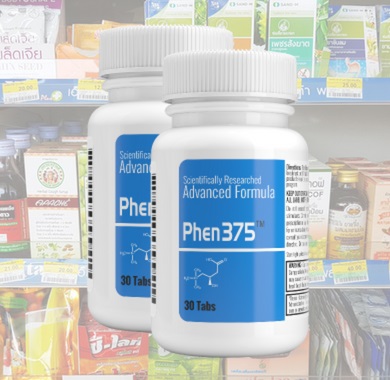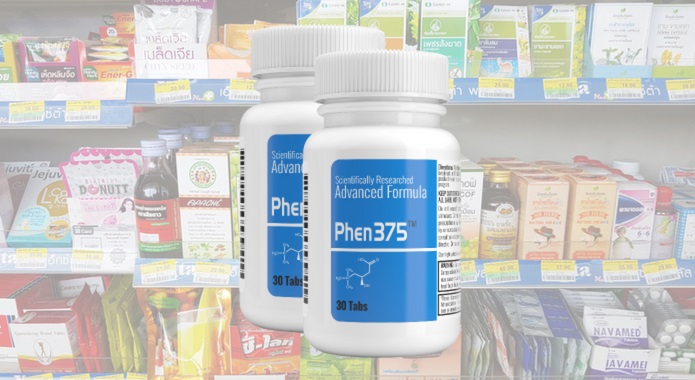 Right now, you can purchase Phen375 supplement safely only from the official product website. The price of one bottle is $65.95, but they offer discounted packages of 2+1 free and 4+1 free.
SPECIAL DEAL: You can get 1 free Phen375 bottle and a free weight loss plan right here.
In each container, you'll find 30 pills and you are directed to take two capsules a day, one in the morning and the other at lunch. That means you need two bottles per month. Payment is possible through Visa or MasterCard.
I hope I have addressed all your concerns about Phen375; it proves to be a worthy companion in anyone's weight loss journey. Just pair it with regular exercise and a healthy diet to see the best results.