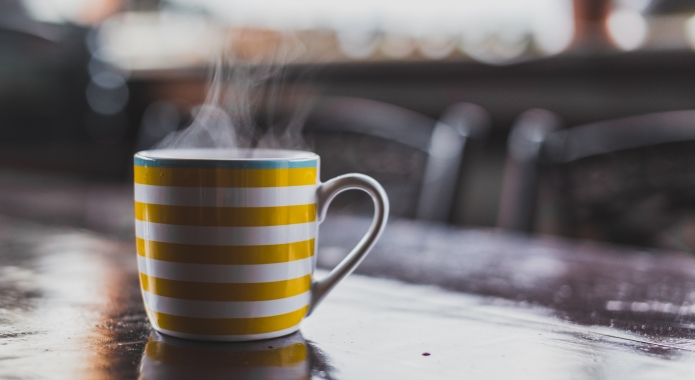 Oolong tea is a 400-year-old species passed down by the Chinese. Classified as the specimen that almost perfectly blends both black and green teas, it lends a fruity flavor with a very pleasant and relaxing smell.
Over the years, it has come to be known for offering several health benefits:
Better heart health, better dental health, reduced risk of diabetes, reduced cholesterol, better skin, reduced stress, and even better bone health.
But, what has truly put Oolong tea on the world map is its ability to help people lose weight, more specifically, help lose fat.
In this post, we further explore the weight loss benefit that Oolong tea offers.
YOU WILL FIND IN THIS POST
WHAT MAKES OOLONG TEA DIFFERENT?
POTENT INGREDIENTS IN OOLONG TEA
OTHER CHARACTERISTICS OF OOLONG TEA THAT WILL HELP YOU IN WEIGHT LOSS
STUDIES LINKING OOLONG TEA & IMPROVED WEIGHT LOSS
BEST WAY TO PREPARE YOUR CUP OF OOLONG TEA
OTHER BENEFITS OF OOLONG TEA
WHAT MAKES OOLONG TEA DIFFERENT?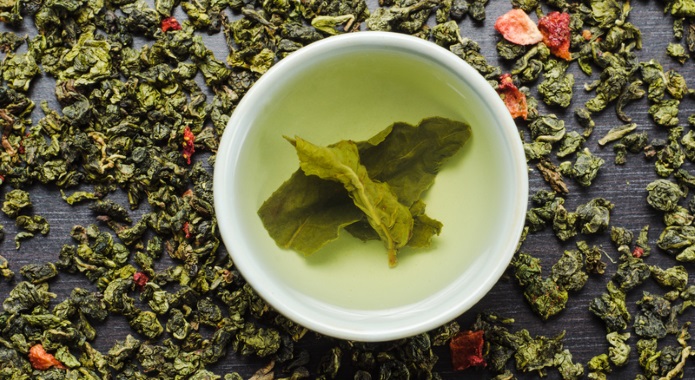 Before we get into how Oolong tea helps with weight loss, it is important to know why Oolong tea is very different from other green teas. While all teas start out as green ones, the way they are processed after they are plucked is what sets Oolong tea apart.
All other green tea leaves are plucked and immediately dried, to prevent oxidation.
Once dried, the leaves are rolled in such a manner that the cell structure is broken. Oolong tea, on the other hand, is allowed to carefully oxidize in controlled conditions. They are also not rolled and their cell structure remains intact as a result.
This unique way in which Oolong tea is processed means that they are jam packed with antioxidants, flavonoids and polyphenolic compounds that lend the tea the famous potency that it's known for.
The care with which Oolong tea is processed is why Oolong tea is generally a lot more expensive than regular green teas. But, its potency and its pure natural form is why people are more than happy to shell out extra money for, especially when it can help with their weight loss goals as well.
Speaking about weight loss, let's look at how Oolong tea helps with weight loss.
POTENT INGREDIENTS IN OOLONG TEA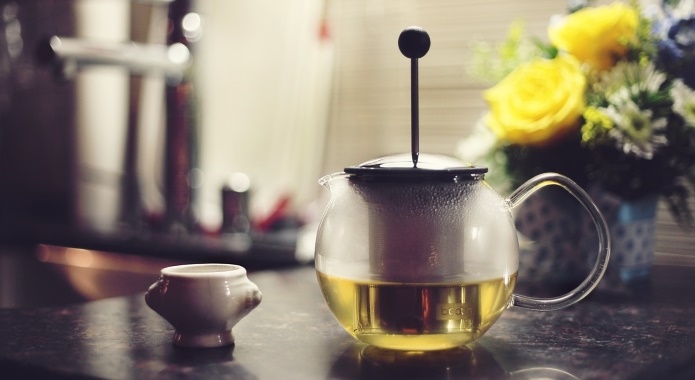 As mentioned earlier, Oolong tea has several ingredients and characteristics that help with weight loss. Here's a quick list of each of those.
POLYPHENOLS
Polyphenols are very powerful antioxidants. How does that help with weight loss? Well, antioxidants prevent free radical damage. By converting a lot of free radicals into stable cells, polyphenols allow the body to remain stable.
In other words, critical core processes like digestion and metabolism are greatly improved, in terms of efficiency. Improved digestion and metabolism obviously means that you have a better chance of losing weight, even if you don't make any other significant change to your diet.
Polyphenols also have a very specific capability of mobilizing fat cells.
Most people who are unable to lose weight are those who are not able to convince the body into using fat cell reserves as a source of energy. The body instead burns muscle that leads to precious lean muscle mass loss.
However, with a healthy injection of polyphenols in the body, like how Oolong tea is able to provide, more and more fat cells are mobilized for energy.
CATECHINS
Oolong tea contains a very specific catechin called Epigallocatechin Gallate, also known as EGCG. EGCG has a two-pronged approach to aid weight loss. First, it increases the amount of energy your body uses to maintain itself.
In other words, your BMR or basal metabolic rate is increased. This means that you will burn more calories than you usually do during your day, even while sitting, doing chores or while sleeping for that matter! Secondly, EGCG, like polyphenols, have the ability to tap into fat reserves to release them for energy.
More specifically, EGCG is particularly known to be able to tap into very stubborn fatty areas like your belly and upper arm, to release fat cells that have been accumulating for years, without release.
OTHER CHARACTERISTICS OF OOLONG TEA THAT WILL HELP YOU IN WEIGHT LOSS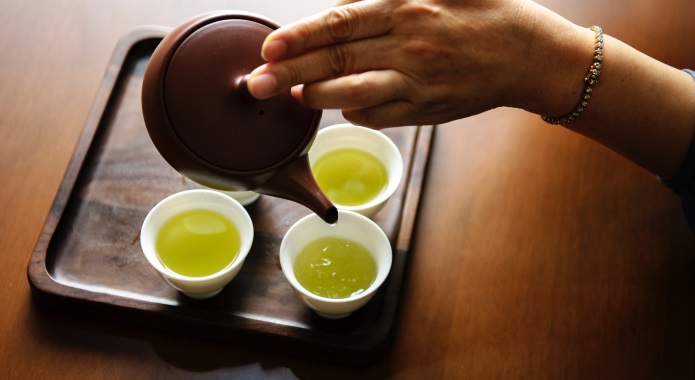 1. CALORIE FREE
Oolong tea in itself is a calorie-free beverage, as long as you don't add sugar or other flavor inducing calorie foods to it. Being a zero calorie drink, it definitely helps to keep your calorie consumption low, while going to work on giving you additional weight loss benefits after consumption.
Though this might seem like a small benefit, the fact of the matter is that many weight loss aids have calorie counts themselves, counteracting the very purpose they set out to accomplish!
2. INTESTINAL PH REGULATION
Oolong tea has been known to positively affect pH levels in our intestinal tracts. Better pH levels mean better digestion. Better digestion means that nutrients are better processed as energy, rather than be converted into fat.
Because pH levels are better, people drinking Oolong tea will also enjoy reduced acidity levels, resulting in less severity or even elimination of chronic conditions like acid reflux.
3. PREVENTS TYPE-2 DIABETES
Oolong tea has the very important capability of keeping sugar and insulin spikes at bay. As you might already know, see-sawing of sugar and insulin levels over time can cause the body to develop Type 2 diabetes.
Diabetes can then cause weight gain, unexpected weight loss and a host of other crippling conditions in the body, such as vision problems, fatigue, the need to urinate frequently and also experiencing inefficient healing of wounds.
4. REDUCED STRESS
A study on Oolong tea's capability to control or reduce stress levels in mice was conducted in the Osaka Institute for Health Care Science, in Japan. The results were quite stunning. Mice given Oolong in their diet experienced 10% to 18% less stress than mice subject to similar stressful conditions, but without Oolong tea.
How does this relate to weight loss?
Increased stress levels can mean that the body experiences a spike in cortisol. Increased cortisol levels can cause someone to overeat because the body experiences very low blood sugar levels.
Overeating obviously causes weight management issues. By keeping stress under check, Oolong tea can definitely help with weight maintenance or even good weight loss progress, if you are under a lot of stress.
5. INCREASES SATIETY
Satiety is the feeling of feeling full. Once you begin drinking Oolong tea, you can try a little experiment where you eat a little less than usual. Follow your meal with a 30-minute break and then have Oolong tea.
You will notice that you feel fuller for longer, without those hunger pangs that otherwise come when you try to cut back on portion sizes. By indirectly aiding you to eat less, Oolong tea can significantly help with weight loss.
6. ENERGY INDUCING CAFFEINE
Oolong tea contains caffeine. Caffeine increases energy and encourages people to stay active, thereby increasing energy expenditure. This can obviously lead to weight loss, particularly if the person had a very sedentary lifestyle before.
However, one must note that too much caffeine is not recommended. Overdose or high levels of caffeine can cause several side effects such as dehydration, confusion, diarrhea, sleeplessness, and headaches.
STUDIES LINKING OOLONG TEA & IMPROVED WEIGHT LOSS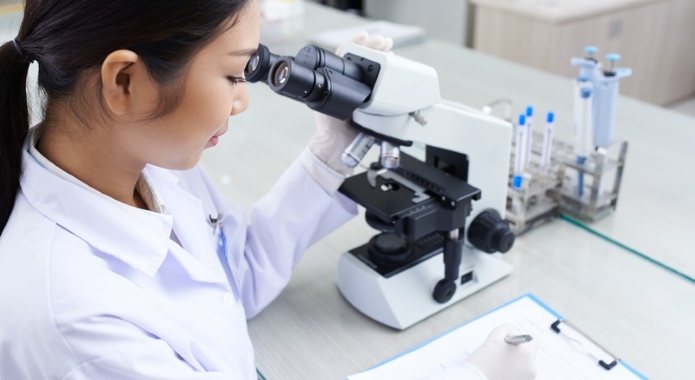 The most significant study involved using mice as test subjects. Both mice given Oolong ingredients and mice not given Oolong ingredients were fed high-fat and high-sugar diets. The results clearly showed that the control group of mice that were given Oolong ingredients showed a decline in fat levels, despite being on a high-sugar and high-fat diet.
Related research study:
"Relative to the water treatment, EE [energy expenditure] was significantly increased 2.9% and 3.4% for the full-strength tea and caffeinated water treatments, respectively. This increase over water alone represented an additional expenditure of 281 and 331 kJ/d for subjects treated with full-strength tea and caffeinated water, respectively. In addition, fat oxidation was significantly higher (12%) when subjects consumed the full-strength tea rather than water."
Related research study:
"Oolong tea could decrease body fat content and reduce body weight through improving lipid metabolism. Chronic consumption of oolong tea may prevent […] obesity."
BEST WAY TO PREPARE YOUR CUP OF OOLONG TEA
One of the most common mistakes people make while preparing Oolong tea is when they boil water with the Oolong tea leaves in them. This is just too much heat to preserve the precious ingredients in Oolong tea.
Instead, one must steep the tea in hot water. What this essentially means is that you need to:
Bring water to a boil (without using Oolong tea)
Then, use a kettle with the Oolong tea leaves to pour hot water over it
Let it steep for about 7-8 minutes
Remove the Oolong leaves using a tea filter
Enjoy a delicious cup of tea
If it has too strong flavor, then shorten the time in step #3 to just 3-4 minutes. Just keep in mind that this hot beverage offers you a ton of weight loss and other health benefits.
BEST DOSAGE FOR WEIGHT LOSS
Oolong tea is a calorie-free drink. However, it does contain caffeine which means that you have to be careful about how much you consume. 2-3 cups a day, spread out evenly through the day is a very manageable dosage.
Just be sure not to drink a cup too close to your bedtime as the caffeine can make you stay up and will significantly reduce the quality of your sleep! A cup 2-3 hours before you go to bed is perfectly fine though.
OTHER BENEFITS OF OOLONG TEA
As mentioned earlier, Oolong tea provides a myriad of health benefits other than weight loss. Some of the most significant ones are mentioned below.
INCREASING STRENGTH OF IMMUNE SYSTEM
By eliminating or significantly reducing free radical damage, Oolong tea can boost your body's immune system, keeping infections and diseases at bay.
REDUCED LOSS OF BONE MINERAL DENSITY
Oolong tea can reduce the risk or severity of Osteoporosis that you can possibly develop in the future. However, if you are already suffering from Osteoporosis, it is recommended that you limit your Oolong tea consumption to just one cup a day or completely avoid it.
This is suggested as in general, Oolong tea marginally increases the amount of calcium that is flushed out from the body through urination.
PREVENTS OVARIAN CANCER
Though Oolong tea can prevent free radical damage that invariably causes almost all cancers, it seems to have a particularly high correlation in the way it minimizes the risk of ovarian cancer in women.
BETTER SKIN HEALTH, ESPECIALLY FOR PEOPLE WITH ECZEMA
Long-term consumption of Oolong tea is known to significantly reduce the severity of symptoms related to dermatological conditions such as eczema, atopic dermatitis and other problems such as skin with a flaky or itchy condition.
PREVENTION OF TOOTH DECAY
Oolong tea can healthily regulate pH levels in your mouth. This reduces the risk of decay, as the growth of bacterial microbes in the mouth's cavities is kept in check!
So, there you have it. The low down on how Oolong tea can help you with your weight loss goals while giving you a string of other great health benefits. It is time to let steep some of this delicious tea and sit down and enjoy a relaxing beverage that will help you shed some pounds in the coming months!