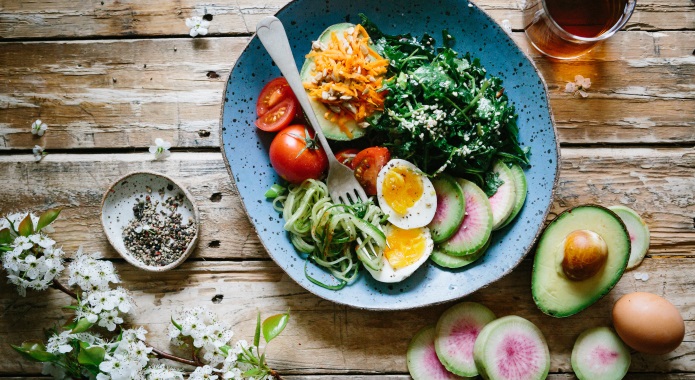 "Have you tried X? What about Y and Z?" If you are struggling to lose weight, these are just some of the common questions thrown your way by friends, and maybe strangers who think losing weight is an easy thing.
For most men and women, losing weight and keeping off the shed pounds is tough. Often it is a daily struggle.
Current weight loss tips are pointing to Niacin.
A biomolecule we all know to be effective in the treatment of Pellagra. Pellagra is that medical condition whose symptoms include diarrhea, dementia, and dermatitis, all resulting from Niacin deficiency.
This substance is helpful not only for weight loss but for overall health as well.
WHAT IS NIACIN & THE WAY IT WORKS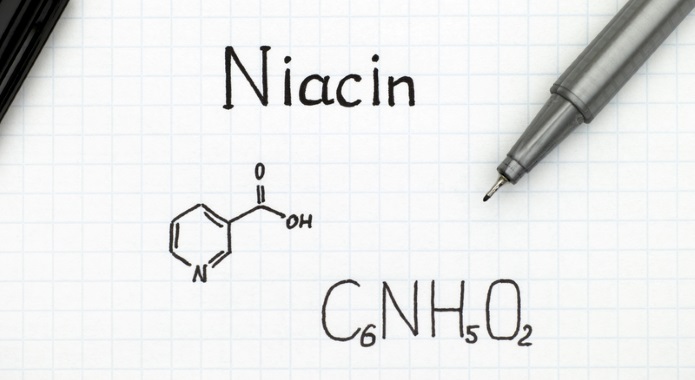 It is one of the eight B-Vitamins. Niacin is also called B3 because it was the third B-Vitamin to be discovered. The story behind this vitamin is that it was first created when Nicotine was oxidized forming nicotinic acid.
Upon examination, it was found that this compound has an array of medical benefits including treatment of pellagra. Then, it was called vitamin PP, but the name changed to nicotinic acid and then niacin because of nicotine's bad reputation.
There are two chemical forms of the vitamin B3, these being nicotinic acid and nicotinamide.
Nicotinic acid is commonly found as a supplement. It is the form of niacin used to treat high cholesterol and heart disease.
Nicotinamide, on the other hand, doesn't lower cholesterol. Instead, it helps in the treatment of type II diabetes as well as other conditions like schizophrenia.
Like all the other B-Vitamins, niacin facilitates the conversion of food into energy by catalyzing enzyme action. Niacin is the main component of NADP and NAD, the two major coenzymes needed for cellular metabolism.
Besides cellular metabolism, it plays a significant role in cell signaling, synthesis, and repair of DNA. It also holds antioxidant properties. With all these properties, its deficiency isn't pleasant. You will experience fatigue, memory loss, mental confusion, depression, headaches, skin problems, and diarrhea.
MAIN BENEFITS OF NIACIN (INCLUDING WEIGHT LOSS)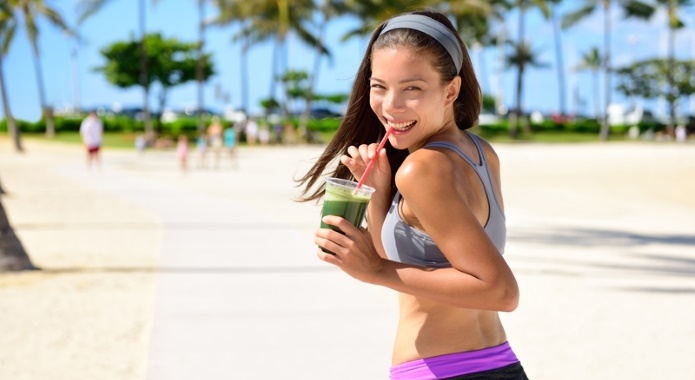 Niacin is one of the most diverse vitamins with its involvement in more than 60 metabolic processes which affect energy production.
Not only that, niacin boosts hormone function ensuring that all biochemical processes happen correctly. In the process, it also affects cellular respiration, as well as the production of steroid hormones.
The main benefits of niacin include:
Lowers LDL cholesterol, triglycerides, and increases the levels of good cholesterol (HDL) in circulation
Effectively helps prevent heart diseases as it lowers the concentration of triglycerides by increasing the speed of their breakdown (this way, it also treats type I diabetes)
It also boosts skin and brain function
Reduces the symptoms of arthritis
Treats pellagra
Effective in easing arthritis
But, these aren't the only benefits of niacin, studies show that niacin may be the vitamin you have been missing for successful weight loss. While it doesn't work on its own, it may help you lose weight.
7 WAYS NIACIN CAUSES WEIGHT LOSS
1. LOWERS STRESS LEVELS
Stress is one of the main reasons why you haven't been able to lose weight despite all your efforts. Stress triggers the excessive production of cortisol hormone. Although cortisol is a stress hormone, it isn't entirely a bad hormone because it is a survival hormone useful in fight and flight situations.
However, in excess (blame the long working hours and the endless rat race), it interferes with weight loss.
First, you have a hard time sleeping which results in heightened cravings for carbs and processed foods – all thanks to high ghrelin hormone levels which will often leave you dissatisfied. Also, it can cause digestive issues.
Last but not least, stress and lack of sleep make it harder for you to work out.
2. INCREASE IN THE CONCENTRATIONS OF ADIPONECTIN
One of the research studies observed ways through which niacin can facilitate weight loss or enhance your weight loss efforts. It has been discovered that niacin activates the GPR109A receptor which stimulates the release of adiponectin.
Adiponectin is the protein hormone involved in glucose regulation and the oxidation of fatty acids. What is more, adiponectin increases insulin sensitivity by reversing insulin resistance.
Did you know that insulin resistance is the main cause of accumulation of fats around your stomach? Also, niacin increases the levels of leptin. In high concentrations, leptin increases metabolism and fat burning.
3. MODULATION OF CARNITINE
Niacin boosts metabolism by activating the production of L-Carnitine which encourages fat burning. The increased production of L-Carnitine especially in obese individuals has been seen to promote weight loss.
It also leads to improved health.
The possibility of this being effective for weight loss comes from the fact that low levels of carnitine and the impairment of the carnitine systems result in low fatty acid oxidation, insulin resistance, and mitochondrial dysfunction. Niacin, through activation of carnitine systems, reverses the above.
With more carnitine in circulation, the mitochondrial cells work well, insulin sensitivity increases, fatty acids are oxidized, and you lose weight. Although it may not be acting on its own, niacin gives a much-needed energy boost that results in weight loss.
4. ENERGY BOOST
As mentioned above, niacin gives you an energy boost. This boost could come from the fact that this vitamin increases the oxidation of fats, and also increases blood circulation. With improved blood circulation, more oxygen is efficiently transported to the muscles faster. As a result, your muscles are well nourished, and you will work out to your highest possible potential.
5. BOOSTS MITOCHONDRIAL FUNCTION
Studies show that nicotinamide improves mitochondrial function. The vitamin also lowers the concentration of reactive oxygen species, protein oxidation, and DNA damage. For healthy cells, these functions have to be in tip-top shape and niacin makes that possible.
Impaired mitochondrial function leads to suboptimal ATP levels, poor energy expenditure, and accumulation of reactive oxygen species. These result in an increase in fat storage. Therefore, by enhancing mitochondrial function, the body has the energy needed to burn fats.
6. INCREASED HCG LEVELS
Niacin also increases the ability of the body to make more "Human chorionic gonadotropin" also known as HCG. This substance improves metabolism letting the body burn more fat. Therefore it leads to increased weight loss. Since HCG levels drop as you age, niacin helps reverse the effects of low HCG.
7. INCREASED PROTECTION OF RED BLOOD CELLS
Niacin improves the body's ability to produce more and to protect red blood cells. This means that the body has more oxygen that gets transported to the muscles. You will have more energy to work out, and you will not get fatigued fast.
Although these are some of the possible positive side effects of niacin, it is important to note that you have to consume the vitamin frequently because niacin is water soluble and your body can get rid of it pretty easily.
CAN NIACIN CAUSE WEIGHT GAIN?
Unfortunately, the answer to this is YES. It is one of the possible side effects of niacin consumption.
NIACIN INCREASES YOUR APPETITE
High-dose supplementation of niacin causes increased appetite, and with time, it becomes harder to resist food cravings or to monitor your caloric intake. This will result in weight gain, unless you have the willpower to fight niacin-induced appetite.
INCREASED BODY FAT & FATIGUE
High doses of niacin, especially in obese individuals, increase fat synthesis and storage through inducing the anti-lipolytic effects. Niacin may also reduce your energy levels and we all know that losing weight when you are tired is impossible.
ENZYME UPREGULATION & EPIGENETIC CHANGES
The supplements can cause weight gain by increasing the niacin degrading enzymes. Not only that, since niacin affects the most cellular process, it can cause epigenetic changes which alter metabolism and make you gain fat.
INSULIN RESISTANCE & GLUCOSE DYSREGULATION
It may work in the beginning, but according to studies, long-term administration of niacin causes insulin resistance where the body doesn't respond to secreted insulin properly. Insulin resistance means that you have to deal with constant fatigue. It also interferes with satiety, and you will be craving food because there is no glucose stored. Not only that, niacin can induce hypoglycemia as well.
Excess use of niacin also causes elevation of the levels of reactive oxygen species and modulation of neurotransmitters.
FOODS RICH IN NIACIN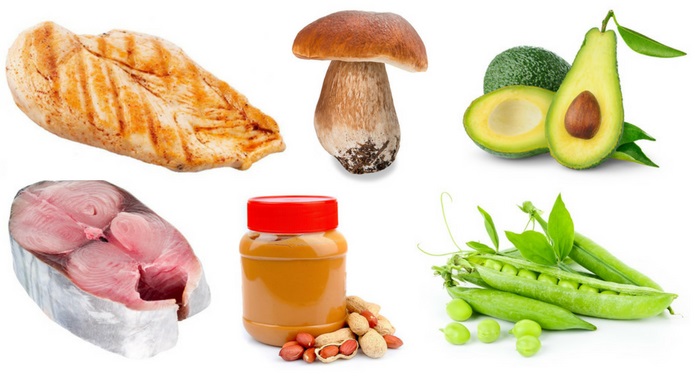 Niacin deficiency isn't common anymore because niacin is found in most foods. You can get your daily dose of niacin from various sources. There are top ones that include most niacin in it.
BEST NIACIN SUPPLEMENTS
| # | PRODUCT IMAGE | BRAND NAME | POTENCY | CONTAINER | PRICE & REVIEWS |
| --- | --- | --- | --- | --- | --- |
| 1. | | TRU NIAGEN | 125 MG PER PILL | 60 CAPSULES | |
| 2. | | NIACIN BY NATURE´S BOUNTY | 400 MG PER PILL | 120 CAPSULES | |
| 3. | | TIME-RELEASE NIACIN BY DOCTOR´S BEST | 500 MG PER PILL | 120 TABLETS | |
| 4. | | NIACIN BY RUGBY | 500 MG PER PILL | 1000 TABLETS | |
| 5. | | NIACIN BY NOW FOODS | 500 MG PER PILL | 100 CAPSULES | |
FINAL THOUGHTS ON NIACIN & WEIGHT LOSS
Overall, niacin (vitamin B3) is an important substance not only for weight loss but for your general health as well.
In small amounts, niacin is extremely beneficial as it helps to:
Improve weight loss efforts
Lower your LDL cholesterol, triglycerides, and increase the levels of good cholesterol (HDL) in circulation
Prevent heart diseases as it lowers the concentration of triglycerides by increasing the speed of their breakdown (this way, it also treats type I diabetes)
Boost skin and brain function
Reduce the symptoms of arthritis
Treat pellagra
Ease arthritis
Even though niacin has side effects that can dampen your weight loss efforts, it is important to note that they only come into effect when you take it in excess. Just follow the recommended daily dosage and consult your intake with a medical professional to be safe.
We prefer intake of niacin from high-quality food rather than supplements and you should too.