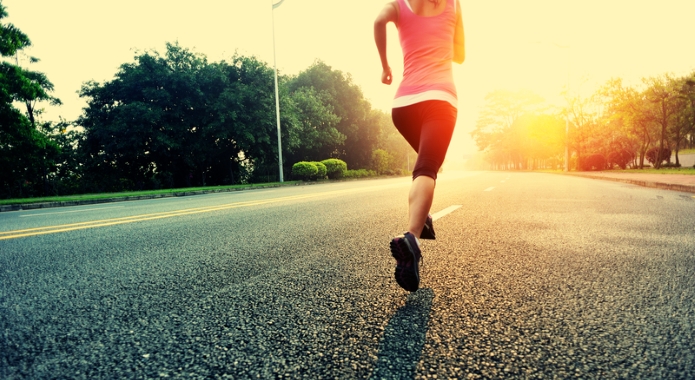 Do you look forward to winter because you get to cover up and not worry about the shape of your feet? How about summer? Do you get excited about wearing flip-flops only to have your dreams and fantasies on the beach crushed because your feet don't look like they did a while back?
If these questions sent you on a short trip to your ankles and calves, then I bet you have an issue called "cankles". Want to learn more about what these are and how you can fix them? Then please, continue reading.
YOU WILL FIND IN THIS POST
WHAT ARE CANKLES?
7 MAIN CAUSES OF CANKLES
HOW TO GET RID OF CANKLES? 6 PROVEN TIPS
COPING WITH CANKLES
WHAT ARE CANKLES?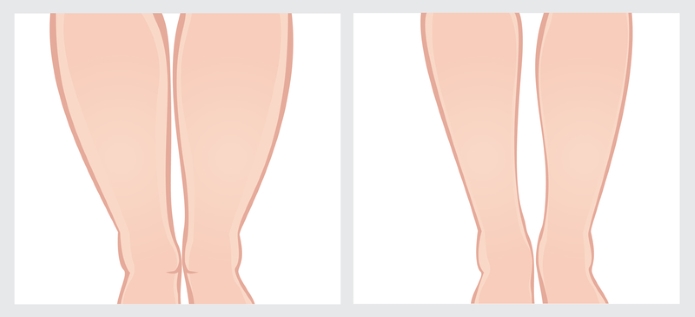 It doesn't sound like a fancy thing, does it? It isn't. Unfortunately, cankle is a word derived from shortening two words, calf and ankles. Combining the two words explains the situation succinctly since having cankles means that your calf and your ankles appear merged and with no clear separation.
As a result, the calf and the ankle appear to be one fluid and continuous part of the body.
How did the word cankles come about? Cankle became popular in 2001 in the movie Shallow Hal when Jason Alexander's character used the term to criticize one overweight woman's lower leg saying that:
"It's like the calf merged with the foot, cut out the middleman."
Of course, we agree that this is a cringe-worthy description but it made sense, and it still does, and the term stuck. Unfortunately for some women, the development of thick ankles is more than a cosmetic problem.
In most cases, the underlying cause of cankles is medical.
So, if you feel like you are carrying a curse that has made your lower legs look "unpleasant" at best, you aren't alone. The consolation, however, is that cankles are reversible. Even though developing cankles isn't a life-threatening situation, that fat around your ankles can make it hard for you to work out.
It also dampens your spirit in summer when everyone is putting forth their best foot. It is impossible to hide those ankles in socks and boots under sweltering heat. Luckily, this won't be the case year in, year out.
In this article, we get a detailed look into cankles, the causes, and the remedies. Let's get you started; at the end of this article, you will be wearing gladiator sandals and cropped leggings.
7 MAIN CAUSES OF CANKLES
#1. GENETICS
Your cankles situation may not be your fault, and you can blame your genes. In some rare cases, fat gets stored in unusual parts of your body including your ankles. Since the main issue is the fat deposit, spot fat reduction through liposuction doesn't work.
Also, there are cases where the condition emerges from the structural absence of well-defined calf muscles even though you are looking physically fit. Just keep in mind that although you cannot change your genetic makeup, you can work out your calves.
#2. WEIGHT GAIN & BEING OVERWEIGHT
Although it may sound obvious, getting cankles is often a result of adding extra weight. This means that if you get physically active and shed off the extra pounds, you will easily melt away the cankles.
If you are considering liposuction, ditch those thoughts as you won't be getting rid of the problem. Losing weight through healthy eating practices and working out will lead not only to the reduction of your cankles but also to weight loss in other parts of your body.
#3. FLUID RETENTION
Cankles are usually caused by a fluid retention. If this is the reason for your cankles, then you should change your eating habits as fluid retention results from a high sodium diet.
An overhaul of your diet will reduce the size of your ankles in days. Besides the high sodium levels, the retention also results from low-protein diets. If your daily sodium consumption surpasses the 2300mg mark, then you can harm your body.
#4. EDEMA
In most cases, edema is a symptom of serious medical issues like heart and kidney failure. If you have pitting edema and the swollen ankle has a dent five seconds after pressing it, then it means that you have a more serious problem in the form of a heart or a kidney failure. If this is the case, go and seek out a medical professional as soon as possible. Rather be safe than sorry.
#5. PREGNANCY
Pregnancy is one of the main risk factors for developing cankles. This is common because of fluctuation in hormone levels during pregnancy. This may also be evident during your menstrual cycle.
The fluid buildup happens because bodily liquids aren't drained well. With poor circulation and hormonal changes during pregnancy, the condition could get worse if you consume high-sodium or highly processed foods.
#6. MEDICATION
Some forms of medications like SSRI antidepressants, tricyclic antidepressants, antianxiety drugs, nortriptyline anti-inflammatory drugs, diabetes drugs, contraceptive pills, or blood pressure medications can cause or worsen peripheral edema (the term for swelling or fluid buildup in the lower legs or hands). So check your medicines at home and consult your medical professional.
#7. CANKLES FROM LIPODERMA
Lipoderma is an incurable disease that affects women. It causes accumulation of fats in the lower body. It is reported to be very rare, and it often is misdiagnosed. However, the main characteristic of lipedema is weight gain in the lipodermic areas; the lower body and at the cankle area but, losing weight in every other part of the body.
HOW TO GET RID OF CANKLES? 6 PROVEN TIPS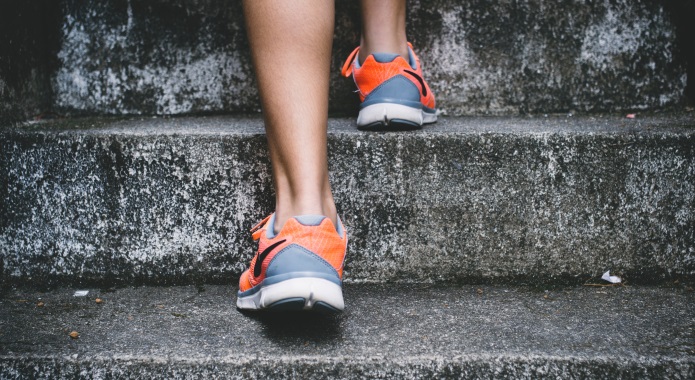 Before determining which of the methods below will work better and faster for you than the other, you need to keep in mind this:
YOUR BODY HAS A UNIQUE SET OF CHARACTERISTICS
You have a unique body type, height, and weight. Also, your metabolism and general health are unique in time. That is why these methods work better for some while worse for others.
With all this in mind, here are some of the most effective remedies for cankles.
#1. CALF EXERCISES
There is no doubt that you can effectively tone up and change the shape of your body through weight training as well as healthy eating. To build muscle and at the same moment burn fat, you need more resistance exercises compared to cardio workouts.
There are two calf muscles you should be targeting, gastrocnemius and soleus.
As these two muscles become strong, your calves will become leaner. For the best results, you should incorporate some calf muscle exercises about four times every week. You can try some of these best calf exercises.
#2. AVOID FOODS RICH IN SODIUM
Fluid retention is one of the main causes of cankles. Sadly, it is tightly related to high sodium intake. Although compression socks may help, you need to avoid fast foods and processed foods. They may be tasty but, highly processed, and sodium-rich foods will only damage your health.
You also need to stay hydrated. Drinking a lot of fresh water and ditching sodas will reduce the swelling significantly. Sodium will be flushed out easily if you drink water and you won't have cankles anymore.
You can try natural diuretics as well.
Watch your body weight and cut down your caloric intake too. To shed some pounds, you will need to start working out. Resistance and weight exercises are more effective than cardio exercises in weight loss because they work all body muscles.
Start with mild exercising and gradually increase the intensity.
#3. HEMORRHOID CREAM
Did you know that applying a hemorrhoid cream can fix your cankles? Sadly, this isn't a long-term but a quick-fix solution. The cream tightens and firms the skin around the swollen ankles temporarily. But, you should speak to your doctor before you apply this cream.
#4. LOOK INTO YOUR MEDICATION
As mentioned above, some medications like antidepressants and oral contraceptives can cause cankles. So, if you suspect that your medication is the cause, think back to when the swelling started and when you started medicating. If they coincide, you should speak to your doctor about this.
#5. THE USE OF BLOOD THINNERS
In some cases, fluid deposition (or hydropsy) around your ankle joints may result from a peripheral arterial ailment which happens when small arterial blood vessels hold and blocks the bloodstream to the lower limbs.
Gradually, plaque develops in these vessels. Luckily, blood thinners will resolve this. However, these are some serious medications that should never be administered without professional medical supervision.
#6. PARSLEY TEA
Parsley is a natural diuretic. This means that it can help your body to get rid of excess fluids and ease water retention. You can easily prepare a cup of hot tea from fresh parsley leaves or buy dried ones in a health food store.
If parsley is not a herb you prefer, here are top diuretics you can find in your grocery store. If your cankles are a result of pregnancy, be sure to talk to your doctor first as high doses of parsley can do more harm than good. You don't want to damage your (or your child's) health.
COPING WITH CANKLES
Considering that there are numerous possible causes of cankles, you should first book an appointment with your doctor who will analyze your condition. With your medical history, your doctor will be able to identify the cause of the condition then recommend a solution.
Be ready to give answers on genealogy, your family history, diet, and lifestyle. Your blood pressure may be taken too, and you may have to get a full blood workup.
In the meantime, you can follow these steps to better cope with your cankles situation:
Wear pants that cover your ankles
Accept your body as it is
Play up other parts of your body
Wear stilettos and avoid flats, wedges and shoes with straps
Wear over the knee boots to conceal cankles
Get help from professional
For the best line of treatment, your doctor will also rule out lymphedema, venous disease, cellulitis, systemic disease, cyclical and idiopathic edema, and myxoedema.
As you can see, cankles may be caused by bad eating habits as well as by some serious health conditions. That is why you should not underestimate it and book your appointment at the doctor's office as soon as possible.