REMEMBER: These Are TOP 12 Benefits of Honey and Cinnamon Mixture! Pay SPECIAL Attention to Benefit #6! These Tips Helped Over 110,000 Readers of DIETBLY!
There are many health benefits of honey and cinnamon mixture. However, you can not use any honey or cinnamon for it to be useful. Therefore, you need first to get the right type of each ingredient:
There are two types of cinnamon on the market – Cassian and Ceylon. The first one has a high amount of coumarin – a substance that could cause liver problems if taken in large doses. Therefore, you should choose the second one for medicinal purposes.
There are many kinds of honey and each one has its own benefits. However, you should always choose one that is local and raw – meaning it has not been heated up.
Pay attention: The best place to find both these substances is at a healthy food store. So once you have the correct ingredients, you can expect to experience following health benefits.
In this post, you will find these Benefits of Honey and Cinnamon Mixture:
Reduction of Bad Cholesterol
Reduction of Joint Pain & Arthritis
Provides Ease for Upset Stomach
Reduction of Hair Loss
Remedy for Fatigue
Cure for Common Cold
Helps Those with Diabetes
Helps Maintain Healthy Heart & Arteries
Getting Rid of Pimples
Helps with Weight Loss
Reduction of Bad Breath
Provides Relief for Skin Infections
Benefit #1 – Reduction of Bad Cholesterol
Both honey and cinnamon have the ability to lower your cholesterol levels on their own. However, when you combine them, it just doubles the effect – Even scientists say so.
It was found through a double-blind study that participants who had type 2 diabetes and took 1 – 6 grams of cinnamon were able to reduce their total cholesterol level along with their bad triglycerides.
Honey was shown to improve the entire cholesterol panel and even helped participants with type 2 diabetes regulate their blood sugar.
Recipe:
Eat up to 3/4 teaspoon of cinnamon (or 1/2 teaspoon of its oil) three times a day.
You can combine that with up to five tablespoons of raw, organic honey throughout your day.
These are recommended amounts that should help maintain your cholesterol under control.
Related research study:
"After 8 weeks of intervention, cinnamon, cardamom, ginger, and saffron consumption had significant effects on total cholesterol, LDL, and HDL levels (p < 0.05) compared with controls. However, the herbal products did not have significant effects on measures of glycemic control, anthropometry, inflammation, and oxidative stress."
– Azimi, P., et al. (2014). "Effects of Cinnamon, Cardamom, Saffron, and Ginger Consumption on Markers of Glycemic Control, Lipid Profile, Oxidative Stress, and Inflammation in Type 2 Diabetes Patients", in The Review of Diabetic Studies, Vol. 11(3-4).
Related research study:
"These molecular changes possibly promote adaptations that would prevent an increase in circulating cholesterol and triacylglycerol levels and prevent lipid accumulation in tissues, such as liver and WAT. Therefore, we speculate that cinnamon may also be useful for preventing or retarding the development of lipid disorders."
– Lopes, B. P., et al. (2015). "Cinnamon extract improves the body composition and attenuates lipogenic processes in the liver and adipose tissue of rats", in Food & Function, Vol. 6(10).
Benefit #2 – Reduction of Joint Pain & Arthritis
This mixture has been found to manage the pain caused by arthritis. Some swear it has provided them a relief from the pain they have had for years. You should follow these directions.
Recipe:
1 Cup of hot water
2 Teaspoons of honey
1 Teaspoon of cinnamon
You should consume this mixture daily both in the morning and evening as well. It could be the anti-inflammatory properties of each item that cuts down their pain.
Related study:
"CPP [polyphenol fraction from Cinnamomum zeylanicum bark] was found to inhibit cytokine (IL-2, IL-4, and IFNγ) release from ConA-stimulated lymphocytes in vitro. In conclusion, CPP demonstrated prominent action in animal models of inflammation and arthritis and therefore can be considered as a potential anti-rheumatic agent with disease-modifying action."
– Rathi, B., et al. (2013). "Ameliorative Effects of a Polyphenolic Fraction of Cinnamomum zeylanicum L. Bark in Animal Models of Inflammation and Arthritis", in Scientia Pharmaceutica, Vol. 81(2).
Benefit #3 – Provides Ease for Upset Stomach
The honey and cinnamon mixture can also improve your digestion, alleviate gas, and ease stomach pain. You never know when an upset stomach is going to hit so make sure to keep these ingredients in your cupboard all the time.
Both have a very long shelf life and won't go bad anytime soon.
Recipe:
1 Tablespoon of honey
1/2 Teaspoon of cinnamon
A glass of warm water
Combine everything together – make sure to mix it up well – and drink it on an empty stomach.
Related research study:
"The effect of honey and pollen for an experimental gastric ulcer in rats by electromyography was investigated Okabe ulcer by applying the 100% acetic acid in the gastric serosa was simulated. Honey and pollen prevent the development of painful gastric motility, which confirms its gastroprotective action."
– Lychkova, A. E., et al. (2014). "Gastroprotective effect of honey and bee pollen", in Experimental and Clinical Gastroenterology, Vol. 9.
Benefit #4 – Reduction of Hair Loss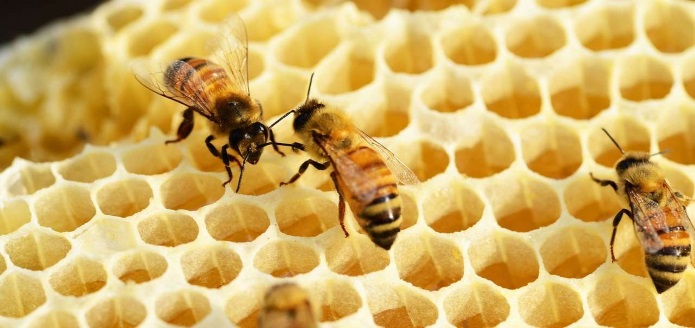 Do you know that you can use this combination of amazing ingredients to reduce your hair loss? Using a special paste as a topical treatment may help increase the blood circulation in your scalp, which could result in healthier hair and better growth.
Recipe:
1 Tablespoon of honey
1 Teaspoon of cinnamon
Warm olive oil
Mix everything together to form a thick paste and apply it to your scalp. Leave it on for about 15 minutes, then wash it out.
Related research study:
"In addition, patients showed subjective improvement in hair loss. None of the patients ( 15 patients) treated with honey application once weekly for six months showed relapse while the 12/15 patients who had no prophylactic treatment with honey experienced a relapse of the lesions 2-4 months after stopping treatment. It might be concluded that crude honey could markedly improve seborrheic dermatitis and associated hair loss and prevent relapse when applied weekly."
– Al-Waili, N.S. Therapeutic and prophylactic effects of crude honey on chronic seborrheic dermatitis and dandruff. 2001. European Journal of Medical Reseach. 6(7): p. 306-8.
Benefit #5 – Remedy for Fatigue
Many people have found that taking the mixture of honey and cinnamon can build up your vitality in about a week. The honey will give you a nice little boost without raising your blood sugar levels and you won't have to worry about a jittery feeling like you would get from coffee.
Recipe:
1/2 Tablespoon of honey
A glass of water
A little bit of cinnamon sprinkled on the top
Just keep a container of this aromatic spice and a jar of organic honey at work and you can sip on a nice cup of tea in the afternoon. You'll definitely feel refreshed.
Related research study:
"To the best of our knowledge, our study provided support for the use of processed honey and royal jelly to ameliorate CRF. The positive results of this study warrant further studies in this field."
– Mofid, B., et al. Effect of Processed Honey and Royal Jelly on Cancer-Related Fatigue: A Double-Blind Randomized Clinical Trial. 2016. Electronic Physician. 8(6): p. 2475-82.
Benefit #6 – Cure for Common Cold
When it comes to the common cold we'll try just about anything when we're sick to feel better. Next time you are down you might want to try this remedy as both ingredients have anti-fungal, antiviral, and antibacterial effects so it shouldn't hurt to give it a shot.
Recipe:
1 Teaspoon of raw honey
1/4 Teaspoon of cinnamon
Mix everything into a paste and take it twice a day for the first three days you feel bad. It has been said to knock out a cold especially if you start this procedure when you first begin to feel ill.
Related research study:
"The silver nanoparticles derived from Cinnamon extract enhanced the antiviral activity and were found to be effective in both treatments, when incubated with the virus prior to infection and introduced to cells after infection. In order to establish the safety profile, Cinnamon and its corresponding nanoparticles were tested for their cytotoxic effects in Vero cells. The tested concentrations of extract and nanoparticles (up to 500 μg/ml) were found non-toxic to Vero cells. The biosynthesized nanoparticles may, hence, be a promising approach to provide treatment against influenza virus infections."
– Fatima, M., et al. (2016). "In Vitro Antiviral Activity of Cinnamomum cassia and Its Nanoparticles Against H7N3 Influenza A Virus", in Journal of Microbiology & Biotechnology, Vol. 26(1).
Related research study:
"All the included studies based on burns showed the unequivocal result that honey had an even more positive effect than silver on wound healing."
– Lindberg, T., et al. (2015). "A systematic review and meta-analysis of dressings used for wound healing: the efficiency of honey compared to silver on burns", in Contemporary Nurse, Vol. 51(2-3).
Benefit #7 – Helps Those with Diabetes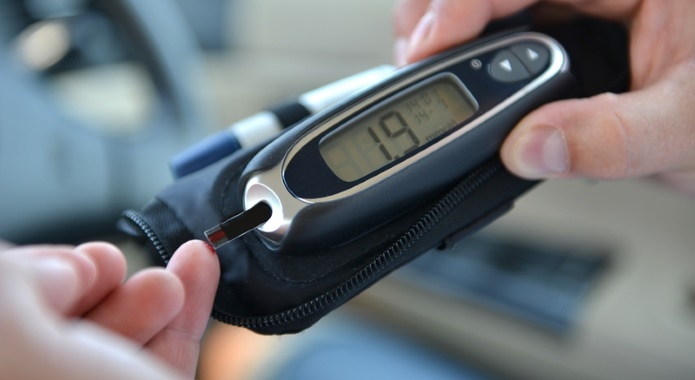 Consuming the sweet and spicy mixture of honey and cinnamon can help people who suffer from type 2 diabetes. The spicy part of this combo has long been recognized for reducing blood sugar levels, and the sweet part has been found to have the same effect.
Recipe:
1 Teaspoon of cinnamon
1 Teaspoon of honey
You can add both ingredients to your oatmeal in the morning and to a nice cup of your favorite hot tea as well.
Related research study:
"Oral administration of honey in experimental model of diabetes showed a significant hypoglycemic effect and led to appropriate changes in serum lipid profiles."
– Arabmoazzen, S., et al. (2015). "Antidiabetic effect of honey feeding in noise induced hyperglycemic rat: involvement of oxidative stress", in Iranian Journal of Basic Medical Sciences, Vol. 18(8).
Related research study:
"Intake of 1 g of cinnamon for 12 weeks reduces fasting blood glucose and glycosylated Hb among poorly controlled type 2 diabetes patients, as well as, there is improvement in the oxidative stress markers, indicating the beneficial effect of adjuvant cinnamon as anti-diabetic and antioxidant along with conventional medications to treat poorly controlled type 2 diabetes mellitus."
– Sahib, A. S. (2016). "Anti-diabetic and antioxidant effect of cinnamon in poorly controlled type-2 diabetic Iraqi patients: A randomized, placebo-controlled clinical trial", in Journal of Intercultural Ethnopharmacology, Vol. 5(2).
Benefit #8 – Helps Maintain Healthy Heart & Arteries
It has been found that taking this awesome combo on a regular basis along with proper diet and exercise can prevent heart problems by helping to clear clogged arteries.
Recipe:
1 Tablespoon of honey
1 Teaspoon of Cinnamon
Just make a paste out of these substances and incorporate it into your daily diet. You can use it on your morning bread instead of jelly. Your body and your heart will thank you soon.
Related research study:
"Acute intravenous administration of C. zeylanicum extract (5, 10 and 20 mg/kg) to L-NAME-induced hypertensive rats provoked a long-lasting decrease in blood pressure. Mean arterial blood pressure decreased by 12.5%, 26.6% and 30.6% at the doses of 5, 10 and 20 mg/kg, respectively. In chronic administration, MECZ [methanol extract of Cinnamomum zeylanicum stem bark] and captopril significantly prevented the increase in blood pressure and organs' weights, as well as tissue histological damages and were able to reverse the depletion in NO tissue's concentration. The MECZ also significantly lower the plasma level of triglycerides (38.1%), total cholesterol (32.1%) and LDL-cholesterol (75.3%) while increasing that of HDL-cholesterol (58.4%) with a significant low atherogenic index (1.4 versus 5.3 for L-NAME group)."
– Nyadjeu, P., et al. (2013). "Acute and chronic antihypertensive effects of Cinnamomum zeylanicum stem bark methanol extract in L-NAME-induced hypertensive rats", in BMC Complementary and Alternative Medicine.
Benefit #9 – Getting Rid of Pimples
Honey has many healing properties that affect your skin. One such combination might help your pimples fade away within a week or two.
Recipe:
3 Tablespoons of honey
1 Teaspoon of cinnamon powder
Just mix these ingredients into a powerful paste and apply it on your pimples before going to bed. In the morning wash your face as you normally would. Repeat each night until your pimples are gone.
Related research study:
"Mechanisms of action on skin cells are deeply conditioned by the botanical sources and include antioxidant activity, the induction of cytokines and matrix metalloproteinase expression, as well as epithelial-mesenchymal transition in wounded epidermis. Future achievements, throwing light on honey chemistry and pharmacological traits, will open the way to new therapeutic approaches and add considerable market value to the product."
– Burlando, B., and Cornara, L. Honey in dermatology and skin care: a review. 2013. Journal of Cosmetic Dermatology. 12(4): p. 306-13.
Related research study:
"This suggests that C. zeylanicum and P. somniferum have potential against acne causing bacteria and hence they can be used in topical anti-acne preparations and may address the antibiotic resistance of the bacteria."
– Chaudhary, S.S., et al. The In vitro anti-acne activity of two unani drugs. 2013. Ancient Science of Life. 33(1): p. 35–38.
Benefit #10 – Helps with Weight Loss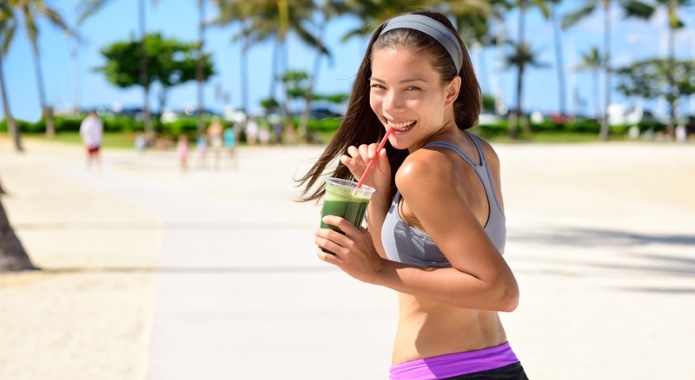 You may think that honey may have a negative effect when using it for weight loss. However, it has a healthier glycemic index than regular white sugar. Therefore, a combination of these two main ingredients can help you drop some pounds.
Recipe:
1 Tablespoon of organic honey
1 Teaspoon of Ceylon cinnamon
Boil some water then pour it over the cinnamon in a cup. Let the mixture steep for about 15 minutes then add honey. Drink a half glass of it in the morning and second half in the evening before going to bed.
Related research study:
"The addition of cinnamon, chromium and magnesium supplementation to kanuka honey was not associated with a significant improvement in glucose metabolism or glycaemic control in individuals with type 2 diabetes. Use of the formulated honey was associated with a reduction in weight and improvements in lipid parameters, and should be investigated further."
– Whitfield, P., et al. The effect of a cinnamon-, chromium- and magnesium-formulated honey on glycaemic control, weight loss and lipid parameters in type 2 diabetes: an open-label cross-over randomised controlled trial. 2016. European Journal of Nutrition. 55(3): p. 1123-31.
Benefit #11 – Reduction of Bad Breath
The simple combination of honey and cinnamon can also help keep your breath fresh and socially acceptable throughout the day. All you have to do is just a simple homemade mouthwash.
Recipe:
1 Teaspoon of honey
1 Teaspoon of cinnamon
Combine the mixture with a glass of warm water and gargle for maximum effect. Just keep in mind that you still need to clean your teeth on a daily basis.
Related research study:
"Cinnamon has traditionally been used to treat toothache and fight bad breath and its regular use is believed to stave off common cold and aid digestion."
–  Jakhetia, V., et al. Cinnamon: A Pharmacological Review. 2010. Journal of Advanced Scientific Research. 1(2): p. 19–12.
Benefit #12 – Provides Relief for Skin Infections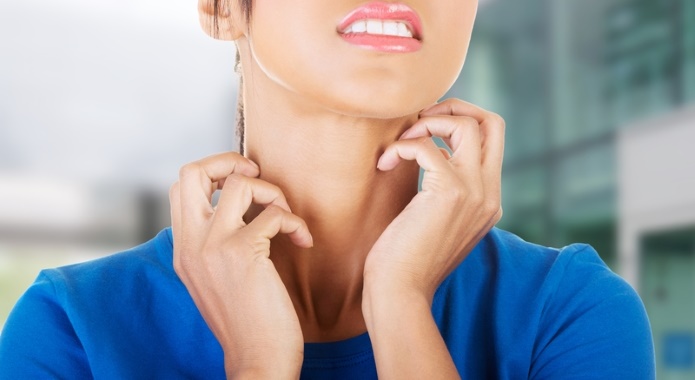 Both honey and cinnamon have various antibacterial qualities and are efficient in taking care of several bacterial as well as fungal infections. Ringworm and eczema have both responded well to this type of home treatment.
Recipe:
1 Tablespoon of honey
1 Teaspoon of cinnamon
Just combine the two and mix them to create a paste. Apply this paste topically and you will be surprised to see how quickly your infection will begin to fade.
Related research study:
"Lesions treated with honey show less edema, infiltration of fewer granular and mononuclear cells, less necrosis, better wound contraction, improved epithelialization and low glycosaminoglycan and proteoglycan concentrations. Moreover, it reduces inflammation and exudation, promotes healing, diminishes scar size and stimulates tissue regeneration. Honey has also been reported to treat eczema, psoriasis and dandruff."
– Eteraf-Oskouei, T., Najafi, M. Traditional and Modern Uses of Natural Honey in Human Diseases: A Review. 2013. Iran Journal of Basic Medical Sciences. 16(6): p. 731–742.
Honey and cinnamon have been around for ages and when you combine the right type of each ingredient, you might find that PERFECT home remedy for your problems.
Read these posts next to improve your health: