With the rise of each new weight loss pill come questions as to whether it works or it's another overhyped 'magical' solution. Upon closer inspection, some seem to be backed by solid science and should, therefore, be given the benefit of the doubt.
When it comes to PhenQ, it is not always enough to go on reviews and testimonials.
Each ingredient needs to be scrutinized to understand if they deliver on the promise to aid weight loss. We'll explore each PhenQ ingredient; the aim is to give you the information required to make an educated choice.
TABLE OF CONTENTS
BASICS OF PHENQ
PHENQ INGREDIENTS LIST
HOW TO TAKE PHENQ
MOST COMMON SIDE EFFECTS
INTERESTED IN PHENQ?
With 190 thousand customers thus far, WOLFSON BERG LIMITED manufactures and supplies PhenQ. The company has been in business for over a decade providing supplements to the market. Their facilities are FDA approved, and they claim to use 100% effective ingredients based on research-based formulas.
PhenQ is marketed as a pharmaceutical-grade supplement.
When it comes to weight loss pills, because of the various aspects that go into shedding weight, you need something that caters to each dynamic. Plainly put, you need a remedy that uses a holistic approach all packed into a tablet. That ultimately saves you from purchasing more than one product to achieve the same results.
The best part? These diet pills claim to do just that. Made in the US and UK in FDA and GMP approved facilities, it states that it can help you to burn stored fat, block fat production and storage, suppress your appetite, and improve one's energy levels as well as mood.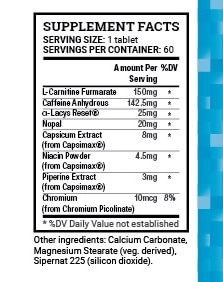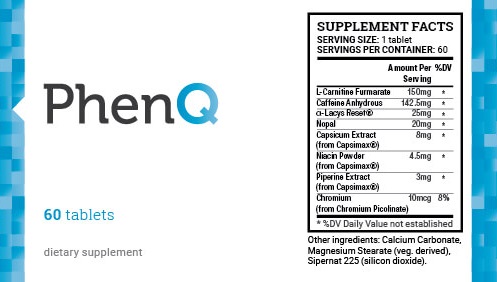 HOW TO TAKE PHENQ
There are 60 pills in each bottle. You're required to take two tablets a day, one in the morning with your breakfast and the other at lunch. Due to the caffeine in the supplement, you're advised against taking it past 3 pm because it is likely to cause sleep disruption.
Dosage info was taken from official product website PhenQ.com on (April 17th, 2018). Please always check and follow dosage rules on your product label as these may have changed.
The million dollar question: Does PhenQ cause any unwanted or harmful side effects? The short answer is no. However, it is a little bit more complicated than that.
Because we are no scientists, not even medical professionals, we rely on reputable sources such as WebMD to learn more about potential side-effects for individual ingredients used in PhenQ:
What is more, there are some cases when you should not take these pills. These include:
People who are under the age of 18
Women who are pregnant or breastfeeding
If you suffer from diabetes or cancer
Have liver or kidney disease
Take antidepressants
Have endocrine or autoimmune disorders
The makers of PhenQ also warn that you should consult your doctor before taking this supplement if you have a pre-existing medical condition or are taking any medications. However, most people who take PhenQ report no side effects as the supplement's ingredients are all natural.
TIPS TO MINIMIZE CHANCES OF SIDE-EFFECTS
Here are some tips to help you when taking PhenQ to reduce side effects.
1. Avoid taking caffeinated drinks when taking this supplement.
Due to the 3 pm restriction, one can assume that the caffeine content is sufficient for the body. Monitor any additional caffeine intake; should you notice possible caffeine overload effects, cut other caffeine content from your diet.
2. Consult medical practitioner.
Though you don't require a prescription, if you have underlying health problems or on medication, visit a medical practitioner for advice. It is especially the case with those on diabetes medicine.
3. Stop if anything feels wrong.
Should you experience any severe side effects, stop taking immediately and visit an emergency room. Be sure to disclose that you're taking PhenQ. You may be allergic to the ingredients used.
4. Avoid if you are expecting a child.
Pregnant, breastfeeding and persons under 18 years of age shouldn't take this supplement.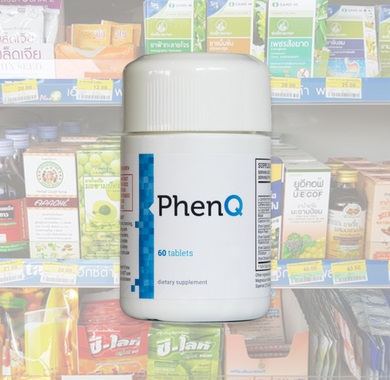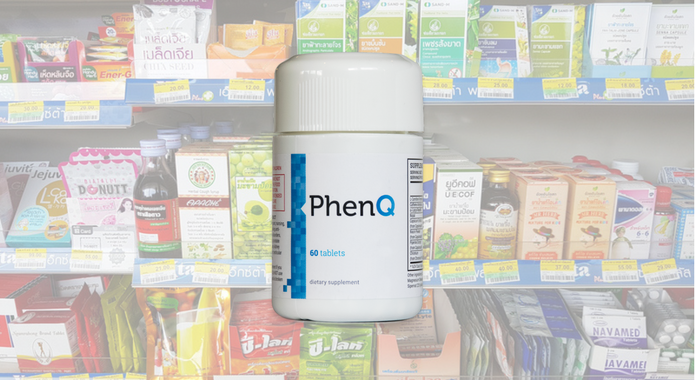 Although there are many places where you could buy PhenQ pills, I always recommend getting your supply only from the official website. There are several reasons why you should do so:
A single bottle of 60 pills (one month supply) will cost you $69.95; the official website offers some deals if you purchase bigger supply.
The company provides free shipping worldwide for PhenQ. Depending on your location, the supplement is dispatched from their warehouse in US, UK or Germany and takes 24-48 hours.
It comes in a discreet package.
Secure payment is made via American Express credit or debit card, MasterCard or Visa.
With an understanding of what goes into this diet pill and its effects on your body, you are better placed to know if this is the right weight loss supplement for you. That said it is important to note that this is not a wonder pill. For maximum results and to keep the weight off, you need to adopt a healthy lifestyle.
Coupled with proper diet, drinking plenty of water and exercise (cardio and strength training), you should be able to see the results you desire at an even faster rate.