HEY!
DO NOT Buy The Insanity Workout

until you read My REVIEW based on Fully Researched Information! 4 Cool & Completely Free Gifts and USER FEEDBACK Included!

From the moment of launch in the July of 2009, the Insanity workout by Shaun-T is taking the nation by storm. This program – based on MAXIMUM INTERVAL TRAINING – has been called one of the most extreme exercises in the world that will give you amazing results in just 60 days!

This technique will keep your body working at its highest level through the entire session making it different from all other programs and techniques out there.
Crazy Way The Insanity Program Works
To be honest, the name fits this program very well as for the next two months you will be doing ten crazy cardio workouts! You will bring yourself to the maximum for 3-minutes and then rest for just 30 seconds.
This way you could burn up to 1,000 calories per hour. Each routine will take you between 30-60 minutes, and you will be doing these six days a week.
During your first month, you will be doing these exercises:
– Dig Deep & Fit Test, Plyometric Cardio Circuit, Cardio Power & Resistance, Cardio Max & Recovery, and Pure Cardio & Abs.
Your second month will bring you these:
– Cardio Abs, Core Cardio & Balance, Max Interval Circuit, Max Interval Plyo, and Max Cardio Conditioning.
Trust me that this program is not for absolute beginners! However, if you are a little bit experienced and will stick to the plan correctly, you will experience insane results.
3 Helpful Tools to End This Program with Success!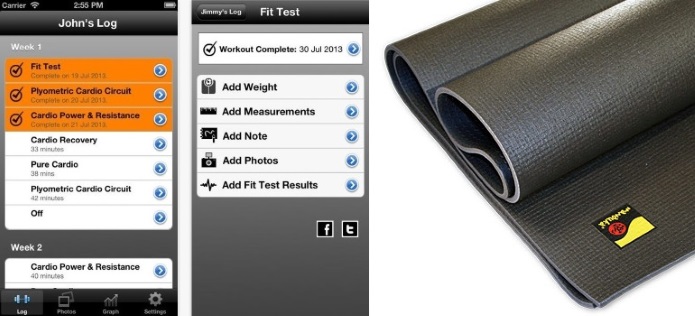 After browsing the internet, I have found few tools that will help you a lot on your crazy journey to a more toned and sexier body! They include following items:
Insane Workout Mobile App
Plyometrics Mat
Printable Workout Schedule & Calendar
Pay attention: Thanks to these you will be able to finish your Insanity program much easier!
As with any new workout routine, we always recommend checking with your doctor to make sure you can start this intense program.
Insanity vs. P90X3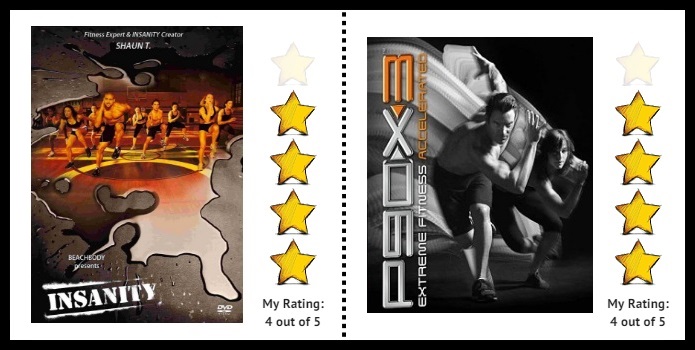 There are a lot of similarities between Insanity and P90X3. Both these programs will try to make you healthier, but to determine which one is more appropriate for you; I have compared few key points of both these programs.
Time needed:
– The P90X3 is based on a 30-minute workout session, seven days a week (for 90 days).
– Insanity is based on average 45-minute daily exercise routine, six days a week (for just 60 days).
Intensity and workout focus:
– The P90X3 is much better for building your muscle mass as it is based primarily on weight training with a little bit of cardio!
– Insanity workout program was created for people who want hardcore cardiovascular exercise program with plyometric-based movements that will push you to your limits of fat burning possibilities.
Equipment needed:
– The P90X3 requires a pull-up bar and some dumbbells (or various weights).
– Insanity does not need any equipment, just your own body weight.
Price:
– Both programs cost the same – $119.85 (just three monthly payments of $39.95)!
My verdict:
I have to admit that while both programs are great, it is good to get your hands on the Insanity first (to shed your body fat) and P90X3 as second, as the muscles you will gain will be much more visible!
Sources of User Based Experience & Feedback
Source #1 – Reddit.com
Source #2 – MyFitnessPal.com
Source #3 – CalorieLab.com
Source #4 – Amazon.com
Final Verdict: Good Program for Loosing Pounds & Building Endurance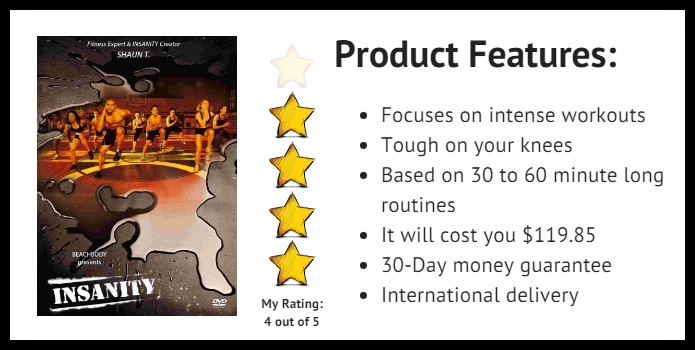 After analyzing the Insanity, I have to say that it is well worth its price. Trust me; this 60-day program is tough, you will sweat a lot, but it is very efficient and delivers cool results!
However, if you have any knee problem you can seriously injure yourself while following this program. In such a case, you should avoid this program.
You can buy the Insanity Workout at Best Buy and Walmart, however, the official Beachbody.com website is the most reliable place to get this program from. Best of luck to you on a journey to your future body.